Art and Life in Novel Writing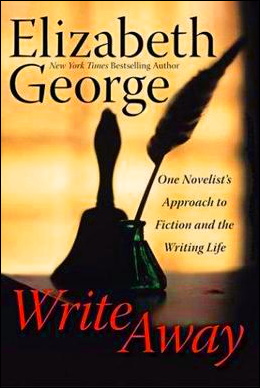 Writer takeaways on craft learned from the best books on plot and technique utilized in the commercial novel writing program including "The Art of Fiction" by John Gardner, "Writing the Breakout Novel" by Donald Maass, "Write Away" by Elizabeth George, and "The Writing Life" by Annie Dillard.
NOTE: the links below are selections from our AAC forum, Kara's Cabinet of Themes and Curiosities.
Writing and the Disquiet of Self Doubt

You Don't Understand Genre?

Are You Ready to Get Published Part I

Interview With Blake "Save the Cat" Snyder
___
---
65 topics in this forum
Books on Fiction Writing Utilized in the Algonkian Novel Writing Program "The Art of Fiction" by John Gardner (a great primer for this commercial program) "Writing the Breakout Novel" by Donald Maass (another good primer) "Write Away" by Elizabeth George (a no nonsense primer, and humorous) "The Writing Life" by Annie Dillard (a look at the struggle) ________________________________________________________________________________ As you've noted on the novel writing program website, the above books are listed as must reads for this program. Therefore, the purpose of this forum is to nudge you into taking what you've learned from these …

BOOK REPORTS "The Art of Fiction" by John Gardner 1. How did the book help you as a writer? What overall aspects of it taught you something? It reinforced for me some vital components that must permeate the book throughout. For example, the story development must continuously cast forwards, drawing the reader from paragraph to paragraph, from scene to scene. Any let up and the reader can stop caring where the story will go next, at which point the writer has failed, and the reader stops reading. This was particularly important for me to get in my head in the early scenes when I move from place to place, character to character. I had initially focuse…

The Writing Life 1. I hated Pilgrim at Tinker Creek, when I first read it. I love The Writing Life and need to go back and read Pilgrim again and see what I was blind to I hated the lists of vegetation that seemed to substitute for something else, in my mind—lyricism, or description. I love the Writing Life, and how it enters through specifics the most abstract regions of resistance, and ego, and fear. This book is the most delicate kind of Judo that is designed to forward writing as alive, not me the writer. It makes me fear for every being able to not have myself in the way. 2. Lessons: Alarming patience, almost geologic time. I struggle with dee…

The Art of Fiction, by John Gardner 1. One of the major lessons I learned from Gardner's work was that all questions I raise within a text, I must answer. Otherwise, it leaves the reader feeling dissatisfied. Upon reflection, I discovered that all of my favorite works follow this guideline.They wrap up every individual character's storyline and identify any unknowns/solve any mysteries by the end of the story. For example, in Les Miz Hugo wraps up the storyline for not only Valjean, but for Cossette, Marius, Javert, Eponene, Gavroche, and even the Master and his wife. They don't all have happy ends, but they all have definitive conclusions to their stories. …

The Art of Fiction While rewriting my manuscript (from basically a clean slate), I've been more mindful of making my current draft publishable. The learning curve in doing so has been necessary and useful, yet my progress on this draft (as opposed to my original) has unfortunately been much slower. John Gardner's advice not to sacrifice your writing's "delight" was helpful, as that's one of my motivating factors when writing (and one that is sometimes lost when I feel overwhelmed about strategically perfecting something as opposed to simply writing it). Gardner reiterated that good writing should shift in and out of various POV's, as opposed to limiting the na…

Ben Chewey Reaction to Algonkian Novel Writing Program Readings The Art of Fiction by John Gardner 1. How did the book help you as a writer? What overall aspects of it taught you something? The Art of Fiction helped me as a writer by introducing me to the concept of aesthetic interest. Since the start of my writing career I was aware of the importance of a story having a cast and setting that stands out. John Gardner made it clear why it's important for every aspect of one's story to be organic, or at least as organic as possible from something that does not actually exist. 2. What two or three major lessons did you learn from the book …

Book Reports The Art of Fiction, John Gardner The Art of Fiction introduced me to the concept of a "fictional dream." Whatever the story medium, the author strives to create a "vivid and continuous dream." All elements of craft must support that dream. Other lessons from the book include grounding yourself in the great literature of the past, maintaining artistic integrity and truth, and lending a novel "profluence." That is, causality, one scene launching the next, but also building synergistically, so that at the climax and resolution, the reader envisions the confluence of images. The story resonates. Lastly, I love the vignette about psychic…

"The Art of Fiction" by John Gardner (a great primer for this commercial program) "Writing the Breakout Novel" by Donald Maass (another good primer) "Write Away" by Elizabeth George (a no nonsense primer, and humorous) "The Writing Life" by Annie Dillard (a look at the struggle) The Art of Fiction by John Gardner 1. How did the book help you as a writer? What overall aspects of it taught you something? What spoke to me the most regarding this book was the focus on the authenticity of a story. As well as the focus on "feeling" giving rhythm to sentences. It caused me to go back and look at my sentence variation. Was I using fragment…

"The Art of Fiction" by John Gardener 1. How did the book help you as a writer? What overall aspects of it taught you something? I found this book to be quite valuable. Although Gardener mentions a number of concepts I already agreed with, it was helpful to have them spelled out in a clear and rational way. Gardener spends much of the book focusing on the concept that a fictional story is a kind of dream in which the reader is temporarily transported out of their world. The goal of a fiction writer is to keep his reader completely submerged in this fictional world or else risk losing the reader's interest. With only a few words a writer can easily sell his…

THE ART OF FICTION by John Gardner 1. This book is startlingly basic in both its description of what fiction is and what the writer needs to do. It makes me want to write, to use the power within me to reach out to others, expressing what really matters to me, and hopefully to them also. 2. The primary lessons I learned: structure is paramount - be aware of each word chosen, each sentence structured, each paragraph and scene, as elemental building blocks of character and plot, therefore of the story. Above all else, plausibility: make the fiction so real that the reader lives and breathes within it. My novel, THE BRAID, being a serious (living, breathing) matter …

The Art of Fiction 1. How did it help me as a writer? Throw away details that are not necessary. Even as a writer who dislikes excessively long books, it's easy at times when writing our own stuff to have fun "playing" with details in the story that might bore others. 2. Two or three major lessons I learned from it? Writing is like any other art form, break the old, traditional rules if you can do it in a way that makes the art more beautiful. And the idea of not overexplaining what a character is thinking. THAT is something that's very easy to do when writing in the third person, and it's a good reminder to show, not tell, even in third person POV. 3. Anyt…

Book Review - Part 2 - Module 8 The Writing Life by Annie Dillard This book plus some of the assignments within The Art of the Novel gave me permission to be more descriptive in my novel. I fear that it also led me to start too many chapters with exposition. My excuse is wanting to assure that readers know when they pick up the book each time the place and the point of view. The chapters of Dillard's book that I hope to keep in mind are the last two, Chapters 6 and 7, with her analogies of writing and Ferrar Burn's struggle to bring in the log from the sea and then Dave Rahm, the stunt pilot. The first tale is about the writer's struggle against and with th…

The Writing Life 1. Dillard's perspective of the writing life provides insight into the reality of writing for a living, rather than the romantic notions that my brain tends to fixate upon. I love how she gives permission for it to take years to write a book. I often berate myself for being so slow, but Dillard gives me permission to take my time. I also needed the reminder to create a schedule. It is all too easy to not get around to writing without one. 2. On the practical end she had some motivating comments about revision. Two that particularly struck me were, "I hope you will toss it all and not look back," and "You can waste a year worrying about it, or y…

Art of Fiction 1. How did the book help you as a writer? What overall aspects of it taught you something? I don't honestly know if this helped with my writing, though I did like a few of the concepts that he addressed (see #2). I had a hard time reading this, since it was so dense, and I don't feel that I retained much of it. The "Write Awayâ€� book dealt with many of the same concepts, but in a much more accessible style. 2. What two or three major lessons did you learn from the book that you can apply to your writing and/or your novel? I did like his point about writers benefitting from learning and applying technique, rather than "rulesâ€�. I liked the …

The Art of Fiction by John Gardner 1. John Gardner is very smart and talented, but also extremely condescending and pompous. As such, I often found myself sort of chuckling reading this book, as he called certain types of would-be writings insulting names, but when I look past the tone, I know there's good advice here. Gardner's emphasis on the importance of reading and engaging in deep, meaningful exploration and study of writing craft is well taken, but I do feel this book is for undergrads and as such was basic for me. I've been teaching English for 16 years. For me, the book had good reminders but no new information. 2. Gardner's advice about clarity and the…

The Writing Life - Annie Dillard 1. How did the book help you as a writer? What overall aspects of it taught you something? This is the journal entry I wrote directly after finishing the book: In reading this book I find myself wishing I had read it in my early teens, so as to have clearer expectations for the life of a writer, though by now, I largely have learned the same lessons on my own. Enough time in any craft allows a person to bump into tricks of the trade in the dark, and in this way of bumping into them in the dark, the artist happens upon the secrets. In this way this book felt...validating, like a sigh of relief, "Thank God, it's that way for me too.…

Book Report 1. How did the book help you as a writer? What overall aspects of it taught you something? 2. What two or three major lessons did you learn from the book that you can apply to your writing and/or your novel? 3. Was there anything in the books that obviously conflicted with lessons and readings in our novel writing program. If so, what were they? The Art of Fiction, by John Gardner 1. It taught me that the rules of writing a novel have roughly been the same ever since the beginning. It also taught me that all rules to writing are breakable and many of the early authors broke these rules to some degree or another. Therefore,…

The Art of Fiction 1. This book was helpful in giving insights regarding what to write. It gave perspective regarding the liberties a writer should embrace and the risks he should be aware of. The section regarding basic skills convinced me to develop the habit of writing and then proof reading what I wrote to develop the innate skill to write good sentences. Writing sloppily from the outset creates a huge task to pore over tens of thousands of words correcting multitudes of bad structure. 2. a. Part 1 is good in helping to formulate personal styles and approaches to a story and how to test those styles whether they are functional for a reader to follow. b. …

Book Reports Connie Whitmer WRITING THE BREAKOUT NOVEL Donald Maass I found Donald Maass's book empowering, and invaluable as a writing craft reference, in general, and for my project in particular. "If I write an amazing story, well – they will come!â€� His advice improved every paragraph, page and chapter, knowing what to cut, and what to leave in. And affirmed the passion I feel for the importance of my story, and my need to tell it. And, most exciting, he reaffirmed exactly what I am trying to do. "To write a Break out Novel is to run free of the pack – To go beyond what has been done before - delve deeper, more original, unexplored realm…

Robert Pfaff, Shrunken Heads, Book Reports Book Reports: The Art of Fiction (Gardener) 1. I have loved John Gardener since I read Grendel in high school. He validated my instincts. For example, I like to break the rules but have always believed that you have to master the rules before you can break them well. Learning a musical instrument or a foreign language teaches you the same idea. You must understand and appreciate structure before you can manipulate it. 11. 1) He debunks certain myths like "Write what you know.â€� It's a good departure point for a first book, and my first book is a memoir. But I prefer to write about topics that inspire me to learn…

BOOK REPORTS THE ART OF FICTION by John Gardner How did the book help you as a writer? What overall aspects of it taught you something? I have to say when I started to read it, for a moment I was not liking John Gardner's tone. For me, a little too pompous. But, I agree with what him in that a writer needs to work on his craft to get even better, even if you are born with the talent. The book helped me have a better understanding on the overall craft of writing and the dedication one must put to really become one of the bests. I also learned by his examples proper way of tackling different ways of expressing oneself as a writer. …

BOOK REPORTS: 1. How did the book help you as a writer? What overall aspects of it taught you something? 2. What two or three major lessons did you learn from the book that you can apply to your writing and/or your novel? 3. Was there anything in the books that obviously conflicted with lessons and readings in our novel writing program. If so, what were they? THE ART OF FICTION - JOHN GARDNER This book challenged me on two levels: an abstract/theoretical level and a more concrete "craftâ€� level. As difficult as it is to apply theory sometimes, it is good to pull yourself away from your work and try to look at it from afar. The "common errorsâ€� section …

The art of fiction This book does a great job of inspiring the creative spark with its built in lessons, and its a perfect starting place for new writers for this reason. John Gardner's respect for writing as an art form is appreciated, because he stresses the importance of writing not being clearly defined by "do's" and "do not's", or complex mathematical equations. I like the reminder that every subtle detail must be relevant in the story, and that unimportant facts need to become so or simply discarded. This is an easy mistake to make, and the book helps to teach how destructive it can be. It is certainly something I keep a keen eye out for in my revisions. The…

"The Art of Fiction" by John Gardner (a great primer for this commercial program)
 1. How did the book help you as a writer? What overall aspects of it taught you something? " The first and last important rule for the creative writer, then I stat though there may be rules (formulas) for ordinary, easily publishable fiction - imitation fiction - there are no rules for real fiction, any more than there are rules for serious visual art or musical composition. Pg. 158. That line made me question a lot of things. With that said Gardner does later imply that you have to be a master to learn how to break those rules correctly. It was good reminder that Im still gree…

Writing the Breakout Novel: 1. Writing the Breakout Novel was my favorite craft book of this series. This book taught me a lot about what makes specific novels fall into the "breakoutâ€� category, such as how to create a good conflict, how to make theme memorable and relatable, and how to create larger-than-life characters. Overall, Maass gave very specific examples to allow me to not only learn but also see what makes breakout fiction and how to re-create those techniques in my own writing. It also helped me as a writer because it planted all these seeds about what I should be thinking about while I'm working, which was very helpful. 2. I think the biggest less…