Bio of Michael Neff - Algonkian Writer Conferences
Favorite Place: Algonkian Novel Workshops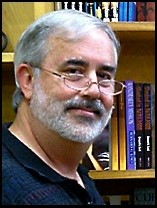 Michael Neff is the creator and director of Algonkian Writer Conferences and the New York Pitch Conference, as well as other Algonkian events. As a result of his "Algonkian method" workshops and his own editorial expertise, Michael and his programs have ushered dozens of authors over the past several years into agent contracts as well as publication contracts with major houses, including such novels as THE EDGE OF NORMAL by Carla Norton, ON MAGGIE'S WATCH by Ann Garvin, LIPSTICK IN AFGHANISTAN by Roberta Gately, OBEDIENCE by Will Lavendar, CROAK by Gina Damico, THE WISDOM OF HAIR by Kim Boykin, and many more. He routinely works closely with literary agents and senior publishing house editors in New York to locate and tap potential in budding new authors working in a variety of genres including upmarket literary and general fiction, serious and light women's fiction, narrative non-fiction, historical fiction, mystery and YA fantasy.

In addition to Algonkian pursuits, Michael is the "Bay Area Associate" for AEI Film Productions in Los Angeles. As an associate, he is actively searching for high concept projects that can be transformed into films or books. He is currently on the AEI production team for MESSAGE TO SHIGATSE, joining with Angel Baby Films and Nextpix productions, and as AEI writer/assistant-producer for FIREHOUSE SHIH-TZU, a Disney-esque animal story. He is a founder, contributing editor and content provider for the Author Salon Novel Writing Program, and a founder and contributor to a popular writer blog known as The Writer's Edge which provides assistance to nascent authors. His recent deals as an agent with AEI include a sale to Berrett-Koehler for RISE OF THE AMERICAN CORPORATE SECURITY STATE, and a co-agented sale to Thomas Dunne books for Wendy Eckel's KILLER ON THE WALL, a "social media cozy" about a Facebook killer.

Michael Neff's motto is From the heart, but smart. He preaches the art of passion and rigorous training, frank feedback, and the mental toughness necessary to become a published author, whether the writer seeks publication by a New York house or an independent press. Algonkian Writer Conferences are regularly attended by published authors and MFA graduates for the purpose of obtaining new skills and connections.

His own novel, YEAR OF THE RHINOCEROS (Red Hen Press), concerns the corporate conquest of Washington during the Reagan years, and features as main characters a liberal and a conservative who put aside their differences and work together to expose ongoing corruption in the White House while at the same time struggling to save as many lives as possible from real harm. The novel (Amazon customer reviews) is based on a true story, a real place, and on Michael's own experiences working in Washington during those years. His latest novel, WAR OF THE WORLD MAKERS, is an adult historical fantasy currently represented by Talcott-Notch Agency in New York.

Michael's literary work has appeared in many prominent publications, including North American Review, Quarterly West, Pittsburgh Quarterly, The Literary Review, American Way Magazine, and Conjunctions, as well as several Internet publications. He was one of the winners of the first Imitation William Faulkner Contest sponsored by the University of Mississippi, and has served as judge for various writing contests, including the Writer's Digest Finalist Prize for best short fiction.

Michael also directs and/or contribute as editor to several journals and literary projects, including but not limited to Del Sol Press, The Potomac Journal of Poetry and Politics, Del Sol Review, In Posse Review, Double Room, and the poetry journal, Perihelion.
---
---