Conferences and Shops
Contracts
FAQ
Novel Writing Courses
Faculty

Don't Waste Our Time, We Won't Waste Yours

The rules governing the art of fiction, or good storytelling, remain steady regardless of preferred genre, and have pretty much been fixed since Apollonius of Rhodes wrote his imaginative and suspenseful Argonaut tales. But not so fast. If you happen to be one of those who believes that writing fiction or a novel "your way" or simply "from the heart" or only with your "character's direction" is synonymous with denying the critical elements of commercial fiction and good storytelling, it's best that you move on from this page and seek elsewhere. Godspeed.

If you're still here, please know that until a writer has completed the top-to-bottom task of creating a publishable literary or commercial novel, he or she will never know how truly daunting, nuanced, and frustrating the task can be. This fact isn't meant to be demoralizing, it's meant to prepare you for reality. Our ultimate goal here, therefore, is to realistically increase your odds of becoming a published author by showing you how to inhabit that upper percentile of writers who will have their work taken seriously by professionals in the business. We don't believe good writers are born. We believe they are made by virtue of their own tenacity and ability to acquire the knowledge necessary to achieve commercial success.

---
Algonkian Writers Conference Events and Retreats







Conferences and Shops
Contracts and Comments
The Royal Algonkian Faculty

---

February 25 - March 1, 2018.

The St. Augustine Author-Mentor Novel Workshop provides an ideal mix of experienced professionals dedicated to working one-on-one with aspiring authors to not only teach them the knowledge and skills they must have to be successful, but also provide them with valuable commentary on their completed novel or work-in-progress. All writers will work with a Pulitzer winner, a Hollywood Producer, a senior publishing house editor, as well as two literary agents and a seasoned writing workshop leader.

Founded in 1565, St. Augustine is the oldest city in America. But what is the oldest city in America like? Imagine the French Quarter in New Orleans meets Santa Cruz, California, and as a bonus, a miles-long strip of white Cocoa Beach thrown in for good measure. The best of classic Florida and old-world Spain fuse to form a unique world that provides us with the ideal location for both a stimulating and productive writer event.

The St. Augustine Author-Mentor Novel Workshop creates an intimate and professional environment that combines private meetings with small-group workshops, thus enabling aspiring authors to wisely approach the writing and publication of their novel. At the St. Augustine event, aspiring authors will: 1) work one-on-one with authors and savvy market professionals; 2) acquire the market skills and advanced story and narrative technique they must know to become published; 3) learn the necessary inside mechanics of the publishing business; and 4) leave the workshop with a detailed plan to work towards publication of their novel... [continued]

---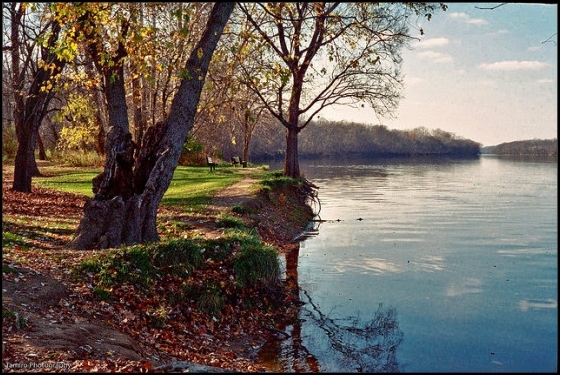 The Algonkian Writer Retreat and Novel Workshop now includes new pre-event craft studies as well as a pre-event phone consultation, a broader range of faculty, new and vital workshops, as well as extended personal time with business professionals. In keeping with the spirit of this place and the goals of this unique workshop retreat, you can be as goal-oriented or as hesitant in approach as you wish. You can show us your manuscript, improve your skills, have your work read by our writer mentors, attend our workshops, pitch a literary agent or two, whatever works for you, whatever helps you grow and discover your vision as a writer... [continued]
---

The 2018 New Worlds New Voices Novel Workshop (2018 DATES TBA) taking place in Morro Bay, California is staffed and designed to enable new SFF writers to mature into commercial authors. A professional faculty and a range of advanced craft technique, along with pre-event forums and agent/editor pitch sessions, create a workshop event for SF and fantasy writers that is second to none.
---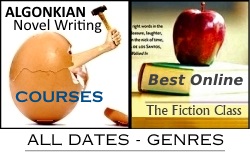 ROLLING ADMISSIONS.

The Algonkian Novel Writing Courses were brainstormed by the faculty and director of Algonkian Writer Conferences, and later tested by NYC publishing professionals for practical and time-sensitive utilization by genre (YA, SF/F, mystery/thriller, WF, etc.) writers as well as upmarket literary writers who desire to become career authors. Therefore, if you wish to begin or restart your novel, rewrite it with guidance, or just reality-check the progress with our faculty professionals, you've come to the right place.

The goal is to get you as close to the brass ring as possible, to make your novel as commercially competitive as it needs to be on all levels while avoiding critical missteps, bad advice, and exorbitant prices for classes and mentorship. And it does not matter what stage your novel is currently in, or where you are in your writing life. The program steps and methodology, as well as the faculty, enable you to learn and grow as a writer together with your novel, and at your own pace. Once you accomplish the program, your work is thoroughly reviewed by our professionals and together you set publication goals, discuss agent representation options, and engage in manuscript and project edits as needed and appropriate ... [continued]


---




by Michael Neff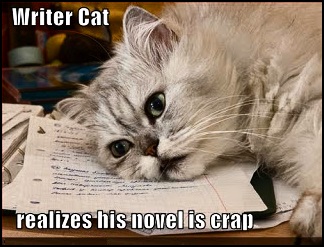 Will Writer Cat Overcome?

WE CAN ONLY HOPE THAT WRITER CAT WILL REALIZE THE COMPLETE TRUTH.

If not, he's in for a rough road because he'll never become published unless and until he revises his opinion. At a conservative estimate, upwards of 250,000 writer cats in the U.S. are currently struggling to write or find an agent for their first commercial novel or memoir. If you understand this business, you also know why an enormous percentage are unable to make it happen. Below are the top seven reasons why otherwise passionate writers will join the 99.9% never to become commercially published. BTW, these conclusions are based on Algonkian experience with writers of every stripe imaginable... [continued]


---




by Michael Neff






Without Proper Advice Though, No Publication

OUTSIDE OF EXCESS NARCISSISM, BAD ADVICE IS A WRITER'S WORST ENEMY.

If you ever run or attend writer conferences, you will never cease to hear utterances of bad writing advice, the popular kind that circulates like a ruinous viral meme through the nervous systems of America's aborning fiction and novel writers. And each time you are exposed, you either chuckle or swear, depending on your mood and the circumstance. You might make a daring attempt to kill the meme in its tracks before it can infect someone else... [continued]


---
Below are introductions to both our online and offline events, writer conferences and workshops, including the New York Pitch Conference. Links to more info regarding the books displayed below and their relationship to Algonkian can be found at Algonkian Commentary and on Algonkian AS News.


---
ALGONKIAN WRITER CONFERENCES WEBSITE
Algonkian Workshops, Conferences, and Retreats
Information and connections to Algonkian events throughout the year including the New York Pitch, Algonkian and Monterey Novel Retreats, the Write to Market Conference and The Santa Barbara A-M, plus writer commentary, syllabus, articles, the new agent blog, and more. Notable links include the Algonkian FAQ and the Event Comparison page ...


---
ALGONKIAN AUTHOR SALON.COM
Online Community For Writer Groups and Showcasing Work to Agents
The Algonkian Author Salon serves as an effective bridge between aspiring authors and business professionals in commercial publishing. AAS editors actively network with major New York publishers, as well as top literary agents. Writers at the Algonkian Author Salon may join or form effective writer critique groups ...


---
THE NEW YORK PITCH CONFERENCE
Algonkian Workshops, Writer Conferences, Retreats
The flag ship of the Algonkian writer events. If you can make it here you'll make it national, and perhaps even land a few foreign rights sales. Best acquisition editors and workshop leaders in NYC take you through the paces of writing and pitching successful a commercial novel. Success rate speaks for itself. Notables include New York Pitch Conference News Page and Faculty page ...


---
ALGONKIAN NOVEL WRITING COURSES AND MS REVIEW
16 Course-Module Novel Incubator
Write or rewrite your novel as you progress through the online Algonkian program a step at a time, the aim to make it as commercially competitive as possible on all levels. Your work is reviewed by a faculty professional who acts as your mentor, and together you set publication goals and discuss representation options while engaging in edits as needed ...


---
ALGONKIAN AUTHOR CONNECT AT AUTHORSALON.COM
Algonkian Online Forums and RSS Feed Board
Home of the Algonkian Novel Writing Program forums and 16 assignment modules covering all aspects of market, structure, and craft; banners to Eudora and Ray, All The Epiphany You Can Swallow, and more; AAS Commons and as well as writer news feeds by Salon.Com, Women on Writing, Chuck Sambuchino, Writer Unboxed, and Evil Editor ...


---
A Gallery of Memories to Celebrate Our 13 Year Anniversary
Algonkian Conference Event Photos and Captions
We can't believe it either. After starting on the banks of the Potomac in 2002, Algonkian has grown from a single novel workshop to an ongoing series of successful events from Santa Barbara to New York city. In honor of the anniversary, we've included a few pics from past events, even Harper's Ferry. Highlights include, "Bring Me Coffee or I'll Make a Napkin Puppet!" ...

---




| | | |
| --- | --- | --- |
| | | |
| | - Algonkian Events and News - | |
| | | |

At the Algonkian Writer Retreat you can be as goal-focused or hesitant in approach as you wish. You can go to a workshop or two, discuss your novel with us, have your synopsis and writing samples read by our onsite mentors, or just clear your head and find your path, whatever works for you, whatever helps you grow as an aspiring author...

[more]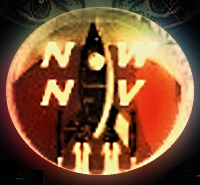 The new SCI-FI and FANTASY workshops at the New Worlds, New Voices conference are some of Algonkian's best. Extensive pre-event and post-event work. Like other Algonkian workshops, it begins before you arrive and continues after you depart. The NWNV faculty is dedicated to helping you become a published SFF author. For all sub-genres and stages...

[more]



It began at Algonkian Park and evolved into "The Fiction Class" by Susan Breen. Going into 2018, Algonkian events have assisted and networked writers into dozens of agent and publishing contracts. More information can be found on our commentary page.

---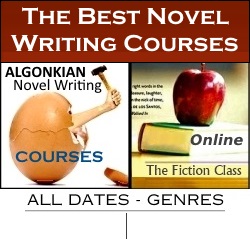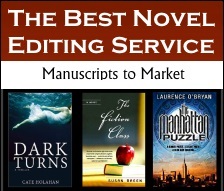 ---
Algonkian Writer Conferences
2020 Pennsylvania Ave, NW
Suite 443
Washington, D.C. 20006

---