---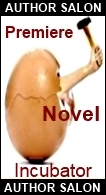 ---

INTERVIEW
OBSERVATIONS


"Any first time author can be made to look "fabulous" -- it's all about how an agent, author and publisher present the author. Every author has a background and a story, which can be told to the book- sellers and public in a boring way or a way that is spectacular."

  Barbara   Zitwer


---

"If an author is a terrific writer and has a voice or perspective or style that's not been seen before, there is a far greater chance it will have a place in the literary market. Though it's true that it can be tough to get a first book published, agents and editors are always looking for the next voice or story."

  Elise Capron


---

"Whatever you're doing in this business, whether you're an agent, editor, or writer, it's crucially important to keep on top of what's happening in the industry. Agents and editors are much more likely to take writers seriously if they can name other writers in their genre whose work they admire ..."

  W. Gottlieb


---

"The truth is that most publishing professionals needn't read further than that ... Judging a book in five sentences might sound like an outrageous idea. But it's really not."

  Noah Lukeman


---
 


Method, Syllabus, and Reading List




    If you wish to compare Algonkian events click here.

    If you wish to read writer/agent/author reviews click here.

    If you wish to visit and review Algonkian events click here.

    If you wish to overview articles on advanced fiction craft click here.



Successful literary and commercial authors provide models for study purposes, and as a result, our writers are able to apply competitive narrative and plot craft in the context of their own novel. We refer to this method as "model-and-context." Using this Algonkian method, writers focus on creating a single publishable work within their chosen genre. In addition, they are taught the realities of the American literary market through the agent interaction and pitch process. The conferences and shops devote equal time to developing a high level of technique. Writers read, analyze and discuss novel elements of plot, complication and drama, theme, scene construction, narrative, prose style, and other craft techniques learned from the following authors/playwrights below.

See below also for a comprehensive article reading list that references works on Author Salon.Com written by Algonkian director Michael Neff, and others, as well as a list of novels studied or referenced in the workshops.

1. What The Successful Author Must Possess
Platform-Premise-Execution at 110%, Market Basics, "The Plan," Craft Basics, Purpose-Passion-Tenacity, Single Best Author Tool + A Great Pitch.
 

| | |
| --- | --- |
|     | Exercise: Students role play as senior editorial staff at Random House and review a manuscript submission, arguing either for acceptance or rejection of the author's work. Study guide readings and discussion. |




2. Market Reality and Pragmatic Thinking
Author Needs vs. Market Demands, Nuances of Genre vs. "Literary", What the Commercial Caesar Demands, Insider Info, Fierce Competition and Agent Targeting, From the Heart But Smart, Pitching the Novel, Log Lines and Query Letters.
Algonkian agent and workshop faculty

| | |
| --- | --- |
|     | Discussion, Q&A, novel pitch sessions and reaction. |




3. Drama's Most Powerful Elements in The Novel
Drama Theory, Statement of Conflict, Rising Action, Three Act Structure, 15 Steps of Complication, Reader Reaction Flow.
Dryden, H. Miller, Krutch, Kesey

| | |
| --- | --- |
|     | Exercise and Assignments: creation and elaboration on each student's major conflict/complication in the novel and in synch with practicing the novel pitch. Study Guide readings and discussion. |




4. The Intellectual Trace of Theme
Statement of Theme, Importance, Application and Representation, the Ripple Effect and Impact of Theme Throughout the Novel.
Malraux, West, Kesey, Ionesco, Neff

| | |
| --- | --- |
|     | Exercise: creation of a primary theme statement for novel. Study Guide readings and discussion. |




5. Know Your Story, Know Your Characters
Animation Sketching, Cognition and Affect, Social Reaction Profile, Ticks and Tags, Epiphany and Emotional Evolution, The Power of Great Antagonists, Sympathetic Protagonist in First Ten Pages.
Patchett, Martel, Kidd, Albom, S. Anderson, E. Brontë, Fitzgerald, West, Hemingway

| | |
| --- | --- |
|     | Exercise: students sketch a unique and sympathetic protagonist in the context of the first ten pages of their novel. Study Guide readings and discussion. |




6. Plot Devices and Other Needs
Scene Construction, Verisimilitude, POV, Masking, Foreshadow, Timesim, Exposition, Surprise, Minor Complication, Suspense Techniques, Character Arcs, and more.
McInerney, O'Connor, Zola, Fitzgerald, Hemingway, Ibsen, O'Connor, R.P. Warren, West, Knowles, Nabokov

| | |
| --- | --- |
|     | Exercise: diagram a prototype plot flow for novel. Study Guide readings and discussion. |




7. Story Enhancement Techniques
Stages of Event, Narrative Energy, Seeding of Tension and Sub-events, Anecdotal Devices, Imagery, the Human Condition, and IMAGINATION.
Robert Graves

| | |
| --- | --- |
|     | Exercise: construct and write a pre-defined scene that highlights setting, conflict, and metaphor. Study guide readings and discussion. |




8. Strong Narrative Through Synergy
Prose Enhancement Guides, Compare and Contrast of Narrative Styles, The Art of Fiction; Subject Matter vs. Prose.
Chabon, Godwin, Neff, Kosinski, Kingsolver, Updike, Proulx, Marquez, Brontë

| | |
| --- | --- |
|     | Exercise: construct and write a pre-defined scene that highlights dialogue, interior monologue, and suspense. |




9. Dialogue: Never a Gratuitous Word
Screen and Stage Dialogue, Major Functions, Show Don't Tell, Need for Inclusion of Specific Elements, Types of Dialogue, Narrative Interjections, Character Roles in Scene.
R. Price, Joyce, T. Williams, Hemingway

| | |
| --- | --- |
|     | Exercise: given back story, students write one major scene with dialogue, noting pivotal points. |




10. Prose Enhancement and Publication
Prose drills, prose narrative guides, structure reference guides, the perfect synopsis. Meetings with agent and editor to discuss student work and publication possibilities.
Shakespeare, Roethke, Welty, M. Martone, Plath, Chabon, and many more.

| | |
| --- | --- |
|     | Exercise: specific drills designed to hone competitive style. Students leave with a specific plan to realistically approach publication of their novel ms. |




The conference workshops will examine, discuss, and then work through specific craft and prose exercises derived from direct analysis of a select group of works, as well as craft articles that study or reference these same works and others (note: students are NOT expected to read all the books on the list below--please consult with workshop leader). Articles and novels as follows:






---

Algonkian Novel and Memoir Retreat - - This event is an evolution of our Algonkian Park Workshop, now enhanced with new pre-event studies as well as greatly extended personal consult time with business professionals. Professionals Caitlin Alexander, Michael Neff, and Robert Bausch consult with writers one-on-one on matters of plot, narrative, market, characters, memoir development, and all else.  




---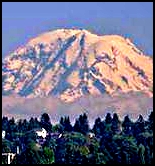 Algonkian Port Townsend in WA - - A method workshop for writers serious about commercial publication. Plot, voice, pitch and market workshops led by M. Neff, Andrea Hurst, A. Banerjee, and Melanie B.  




---
---

---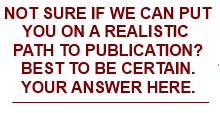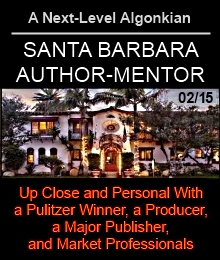 ---

It started at Algonkian Park and evolved to "The Fiction Class" by Susan Breen. Going into 2014, Algonkian events have assisted and networked writers into dozens of agent and publishing contracts. More information can be found on our commentary page. 

---
WRITERS AND AUTHORS
TALK ABOUT
ALGONKIAN CONFERENCES

Interview with Algonkian attendee, author Thierry Sagnier: "I was stuck, hadn't done any serious writing for months, and a friend of mine--also a writer--suggested I attend a workshop to kickstart me. So I looked on the net and found that there were quite a few places that offered what I wanted, but when I researched the Algonkian conference, I recognized the name of a reporter I really respect. He'd been there and was highly complimentary, so that sealed it for me."  

Interview with Algonkian attendee, Rae Bryant: "After completing the first draft of Ficklestick's , I wanted professional guidance and a community of writers to help me marinate the work. It was important to me as a first time novelist to seek feedback before finalizing the intricacies. By retaining a sense of early process malleability, I was able to really hear criticisms and then incorporate skills learned. Algonkian provided the perfect setting."  


Interview with Algonkian attendee, Alex Keto: "I've been to handful of other conferences and decided that if you find yourself in a large room with someone almost out of eyesight in the front talking at you, the results are what you would expect: generic advice that doesn't really help."  

Interview with Algonkian attendee, author Julie Kaewert: "Because I was changing agents, I knew it was important to learn how to package the MS effectively ... When I saw the Seven Mountains Writers Conference on the website, it looked like just the thing. In fact, it far exceeded my expectations in every way."  


Interview with Algonkian attendee, author Kate Gallison: "One way to lengthen your life is to stretch it backwards, and so I read a lot of history. Early movies fascinate me. They were both like and unlike stage plays of the time, borrowing actors and melodramatic plots, but developing entirely new techniques for portraying dramatic action. "  


Interview with Algonkian attendee, Greg Haas: "I could tell a story about how the process works. Fiction gave me a chance to go where non-fiction wouldn't let me--inside people's heads at both ends of the political food chain. The final inspiration came from a strange place Karl Rove spent a great deal of time."  


Interview with Algonkian attendee, Candy Somoza: "The preparation work got us thinking about the book in the store, how it got there, what makes it sell. While we read works and studied the writing, we also focused on the outside, so to speak, the marketing, and that was essential to prepare us."  

Interview with Algonkian attendee, Barbara Marquart: I also wanted to tell a story that celebrates the deep bond between mothers and daughters - the struggles we all face to transcend our circumstances, forgive each other's failures and accept each other's limitations in order to find peace.  

---