• The Home Page

• Algonkian FAQ Page

• About Algonkian WC

• Writer Events and Retreats

• Author Talk and Contracts

• Pre-event Assignments

• Event Comparisons

• The Event Faculty

• Novel Writing Courses

• Contact Algonkian WC




SHARE WITH OTHERS


           






• Crucial "Edge" Advice

• Women on Writing

• Book Review Feed

• New Literary Agents

• Interviews With Agents

• Advanced Craft Notes








Contracts and Comments   Conferences    FAQ   Novel Writing Courses   Faculty




Algonkian Writers Conference Events and Retreats











---




| | | |
| --- | --- | --- |
| | Algonkian Events Open Now and TBA ASAP: | |

Before choosing an Algonkian event we recommend an event comparison.

- December 14 - 17, 2017: New York Pitch Conference, NY, $795 - (Map/Directions)
- February 26 - Mar. 1, 2018: St. Augustine Author-Mentor, FL, $2860 - (Map/Directions)
- March 7 - 11, 2018: Algonkian Writer Retreat and Workshop, VA, $1095 - (Map/Directions)

- Rolling Admissions: Algonkian Novel Writing Program, $799 - Truly the Best on Earth

- DATES TBA 2018: Monterey Writer Retreat, CA, $1095 - (Map/Directions)
- DATES TBA 2018: NWNV Sci-fi and Fantasy , CA, $795 - (Map/Directions)







The Algonkian Writer Retreat and Novel Workshop now includes new pre-event craft studies as well as a pre-event phone consultation, a broader range of faculty, new and vital workshops, as well as extended personal time with business professionals. It takes place at Algonkian Park in Virginia--a beautiful and rather enormous expanse of land beside the Potomac River. The scenery, the local wildlife and deer families, the walks along the river and hiking trails, all combine to provide you with an environment conducive to productive writing and soul searching. This place is where Algonkian Writer Conferences began, and it's our favorite place to be.

In keeping with the spirit of this place and the goals of this unique workshop retreat, you can be as goal-oriented or as hesitant in approach as you wish. You can show us your manuscript, improve your skills, have your work read by our writer mentors, attend our workshops, pitch a literary agent or two, whatever works for you, whatever helps you grow and discover your vision as a writer... [continued]


---




The 2017 New Worlds New Voices Novel Workshop taking place in Morro Bay, California this coming November is staffed and designed to enable new SFF writers to mature into commercial authors. A professional faculty and a range of advanced craft technique, along with pre-event forums and agent/editor pitch sessions, create a workshop event for SF and fantasy writers that is second to none.


---


Below are introductions to both our online and offline events, writer conferences and workshops, including the New York Pitch Conference. Links to more info regarding the books displayed below and their relationship to Algonkian can be found at Algonkian Commentary and on Algonkian AS News.



---




ALGONKIAN WRITER CONFERENCES WEBSITE
Algonkian Workshops, Conferences, and Retreats
Information and connections to Algonkian events throughout the year including the New York Pitch, Algonkian and Monterey Novel Retreats, the Write to Market Conference and The Santa Barbara A-M, plus writer commentary, syllabus, articles, the new agent blog, and more. Notable links include the Algonkian FAQ and the Event Comparison page ...





---

ALGONKIAN AUTHOR SALON.COM
Online Community For Writer Groups and Showcasing Work to Agents
The Algonkian Author Salon serves as an effective bridge between aspiring authors and business professionals in commercial publishing. AAS editors actively network with major New York publishers, as well as top literary agents. Writers at the Algonkian Author Salon may join or form effective writer critique groups ...





---

THE NEW YORK PITCH CONFERENCE
Algonkian Workshops, Writer Conferences, Retreats
The flag ship of the Algonkian writer events. If you can make it here you'll make it national, and perhaps even land a few foreign rights sales. Best acquisition editors and workshop leaders in NYC take you through the paces of writing and pitching successful a commercial novel. Success rate speaks for itself. Notables include New York Pitch Conference News Page and Faculty page ...





---

ALGONKIAN NOVEL WRITING COURSES AND MS REVIEW
16 Course-Module Novel Incubator
Write or rewrite your novel as you progress through the online Algonkian program a step at a time, the aim to make it as commercially competitive as possible on all levels. Your work is reviewed by a faculty professional who acts as your mentor, and together you set publication goals and discuss representation options while engaging in edits as needed ...





---

ALGONKIAN AUTHOR CONNECT AT AUTHORSALON.COM
Algonkian Online Forums and RSS Feed Board
Home of the Algonkian Novel Writing Program forums and 16 assignment modules covering all aspects of market, structure, and craft; banners to Eudora and Ray, All The Epiphany You Can Swallow, and more; AAS Commons and as well as writer news feeds by Salon.Com, Women on Writing, Chuck Sambuchino, Writer Unboxed, and Evil Editor ...





---

A Gallery of Memories to Celebrate Our 13 Year Anniversary
Algonkian Conference Event Photos and Captions
We can't believe it either. After starting on the banks of the Potomac in 2002, Algonkian has grown from a single novel workshop to an ongoing series of successful events from Santa Barbara to New York city. In honor of the anniversary, we've included a few pics from past events, even Harper's Ferry. Highlights include, "Bring Me Coffee or I'll Make a Napkin Puppet!" ...











---
















| | | |
| --- | --- | --- |
| | | |
| | - Algonkian Events and News - | |
| | | |

At the Algonkian Writer Retreat you can be as goal-focused or hesitant in approach as you wish. You can go to a workshop or two, discuss your novel with us, have your synopsis and writing samples read by our onsite mentors, or just clear your head and find your path, whatever works for you, whatever helps you grow as an aspiring author...

[more]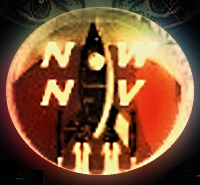 The new SCI-FI and FANTASY workshops at the New Worlds, New Voices conference are some of Algonkian's best. Extensive pre-event and post-event work. Like other Algonkian workshops, it begins before you arrive and continues after you depart. The NWNV faculty is dedicated to helping you become a published SFF author. For all sub-genres and stages...

[more]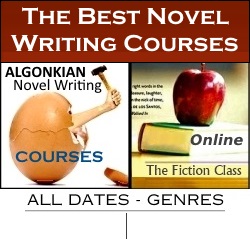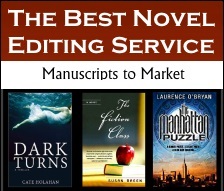 ---

It began at Algonkian Park and evolved into "The Fiction Class" by Susan Breen. Going into 2017, Algonkian events have assisted and networked writers into dozens of agent and publishing contracts. More information can be found on our commentary page.

---

THE NEW YORK PITCH CONFERENCE
---
Algonkian Writer Conferences
2020 Pennsylvania Ave, NW
Suite 443
Washington, D.C. 20006

---