Contracts and Comments
Conferences
FAQ
Novel Writing Courses
Faculty

Algonkian Writer Conference Faculty Members




If you wish to compare Algonkian events click here.



If you wish to read writer/agent/author reviews click here.



If you wish to visit and review Algonkian events click here.



If you wish to overview articles on advanced fiction craft click here.

Algonkian only works with authors, literary agents, and publishing house editors who have established a reputation for being forthright, fair, and congenial with writers. The list below consists of senior faculty who attend multiple events and serve in an advisory capacity, and a follow-up list of ongoing faculty who attend specific events. You will note that our mix of faculty balances the creative with the practical.

Additional faculty may be found on the New York Pitch Conference website.
---

---
Algonkian Senior Faculty
Dedicated to Placing you On a Path to Publication
Ken Atchity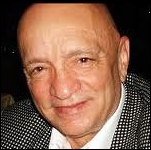 With more than forty years experience in the publishing world, and over fifteen years in entertainment, Ken Atchity is responsible for launching dozens of books and films. His life's passion is finding great storytellers and turning them into bestselling authors and screenwriters. As well as being a famed literary agent at AEI, he has produced 26 films, including "Joe Somebody" (Tim Allen; Fox), "Life or Something Like It" (Angelina Jolie; Fox), "Shadow of Obsession" (NBC), "The Madam's Family" (CBS), "Henry's List of Wrongs" (New Line), and Ripley's Believe-It-Or-Not (starring Jim Carrey; Paramount-- approaching production). His 14 books on writing cover every stage of a writer's career. Based his teaching, managing, and writing experience, he has successfully built bestselling careers for novelists, nonfiction writers, and screenwriters from the ground up.
---
Susan Breen
Susan Breen is the author of the novel THE FICTION CLASS, discovered at the New York Pitch and published by Plume, an imprint of Penguin Group. Her novel was also published by Headline Review (in the UK), Wheeler Publishing (large print) and is a selection of Reading Group Choices. Susan has been a finalist for the Peter Taylor Prize for the Novel and the James Jones First Novel Fellowship Competition. Her stories have been published by a number of literary magazines, among them North Dakota Quarterly, The Chattahoochee Review and American Literary Review. Susan teaches beginning and advanced fiction classes at Gotham Writers' Workshop, and is also a contributor to The Writer and Writer's Digest.
---
Robert Olen Butler

Robert Olen Butler has published twelve novels including THE ALLEYS OF EDEN, SUN DOGS, COUNTRYMEN OF BONES, ON DISTANT GROUND, WABASH, and THE DEEP GREEN SEA, as well as six volumes of short fiction including TABLOID DREAMS, WEEGEE STORIES, and A GOOD SCENT FROM A STRANGE MOUNTAIN, which won the 1993 Pulitzer Prize for Fiction. A recipient of both a Guggenheim Fellowship in fiction and a National Endowment for the Arts grant, he also won the Richard and Hinda Rosenthal Foundation Award from the American Academy of Arts and Letters and was a finalist for the PEN/Faulkner Award. He has twice won a National Magazine Award in Fiction and has received two Pushcart Prizes. His works have been translated into nineteen languages. He holds a distinguished Frances Eppes Professorship at Florida State University.
---
Kimberley Cameron

Kimberley Cameron was the co-founder of Knightsbridge Publishing Company with offices in New York and Los Angeles. In 1993 she became partners with Dorris Halsey of The Reece Halsey Agency, founded in 1957. Among its clients have been Aldous Huxley, William Faulkner, Upton Sinclair, and Henry Miller. She opened Reece Halsey North in 1995 and Reece Halsey Paris in 2006. Her associate Elizabeth Evans opened Reece Halsey New York in 2008, and in 2009 the agency became Kimberley Cameron & Associates.
---
Jackie Cantor

Jackie Cantor is an Executive Editor at The Berkley Publishing Group, a division of Penguin. Prior to joining Berkley in August 2005, she was a Vice President and Executive Editor at Bantam Dell, where her list included a wide variety of fiction and nonfiction titles in all formats. She is proud to have discovered the New York Times bestselling authors Diana Gabaldon and Eloisa James. Other major authors whose work she has acquired include John Grisham, John Lescroart, and Hope Edelman (MOTHERLESS DAUGHTERS). At Berkley, her list includes the nationally bestselling authors Kate Furnivall (THE RUSSIAN CONCUBINE, THE WHITE PEARL), Kate Quinn (MISTRESS OF ROME, EMPRESS OF THE SEVEN HILLS), Laura Brodie (THE WIDOW'S SEASON, ALL THE TRUTH), Lucy Dillon (LOST DOGS AND LONELY HEARTS, WALKING BACK TO HAPPINESS) and Lucy Ferriss (THE LOST DAUGHTER).
---
Brendan Deneen
Brendan Deneen is a former development/production executive for Scott Rudin and Bob & Harvey Weinstein (Miramax/Dimension Films/Weinstein Company), and a former literary and film manager, where he closed dozens of publishing and movie deals. Deneen is currently an Editor at Thomas Dunne Books (a division of St. Martin's Press/Macmillan), where he also launched a film division (Macmillan Films' first project, TEMPEST, was pre-empted by Summit Entertainment, producers of the TWILIGHT movies, and Deneen is an Executive Producer on that film). Additionally, he teaches Writing for Film & Television at Hunter College, teaches How To Write Young Adult Novels for MediaBistro.com, and is also independently producing a number of film and television projects. He is looking for high concept projects in a variety of genres including science fiction and YA fantasy, mysteries, suspense and thrillers, and just about anything that sounds fresh and commercially viable.
---
Hallie Ephron
Hallie Ephron is a famous American novelist, book reviewer, journalist, and writing teacher. She is the author of nine novels including NEVER TELL A LIE, THERE WAS AN OLD WOMAN, and COME AND FIND ME, as well as an Edgar Award finalist and four-time finalist for the Mary Higgins Clark Award. Hallie grew up in a family of writers, her parents Phoebe and Henry writing screenplays for famous films such as THERE'S NO BUSINESS LIKE SHOW BUSINESS. Hallie's how-to book, "Writing and Selling Your Mystery Novel: How to Knock 'Em Dead with Style," was nominated for a 2006 Edgar Award, and her novel NEVER TELL A LIE was made into a Lifetime television movie. She is also an award-winning crime fiction book reviewer for the Boston Globe and teaches fiction writing at writer conferences.
---
Lyssa Keusch

Executive Editor Lyssa Keusch acquires primarily commercial fiction for the William Morrow/Avon imprint of HarperCollins Publishers. Her main focus is on rich, textured, thought-provoking commercial women's fiction, contemporary or historical fiction, and high concept, smart thrillers and suspense. She has launched the careers of New York Times bestselling authors James Rollins and Julia Quinn, with whom she is thrilled to continue to work. Among her other authors are New York Times bestsellers J. A. Jance, Jefferson Bass, Samantha James, and Elizabeth Boyle, award-winners Jamie Freveletti, Sean Chercover, Robin Burcell, and Mary Daheim, and international bestsellers Kathryn Fox and Glenn Cooper.
---
Paula Munier

Senior Literary Agent and Content Strategist at Talcott Notch Literary Services, Paula Munier boasts not only growing club of clients but broad experience creating and marketing exceptional content in all formats across all markets for such media giants as Disney, Gannett, Greenspun Media Group, and Quayside. Her specialties include mystery/thriller, SF/fantasy, romance, YA, memoir, and humor. Paula is very involved with the mystery community, having served four terms as President of the New England chapter of Mystery Writers of America as well as on the MWA board. (She's currently VP of that organization.) She's also served as both co-chair and Agents and Editors chair on the New England Crime Bake committee for seven years and counting. And she's an active member of Sisters in Crime.
---
Michael Neff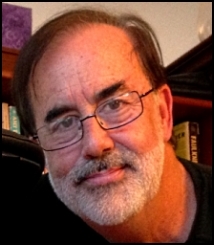 Michael Neff is the creator and director of Algonkian Writer Conferences and the New York Pitch Conference, as well as other Algonkian events. As a result of his "Algonkian method" workshops and his own editorial expertise, Michael and his programs have ushered dozens of authors over the past several years into agent contracts as well as publication contracts with major houses, including such novels as ON MAGGIE'S WATCH by Ann Garvin, LIPSTICK IN AFGHANISTAN by Roberta Gately, CROAK by Gina Damico, THE WISDOM OF HAIR by Kim Boykin, THE EDGE OF NORMAL by Carla Norton, and more. He is an agent with AEI Films and Books in LA and his most recent sales include RISE OF THE AMERICAN CORPORATE SECURITY STATE by Beatrice Edwards to Berrett-Koehler and KILLER ON THE WALL by Wendy Eckel to Thomas Dunne. His own novel, ALL THE DARK WE WILL NOT SEE, is published by Serving House Books and his short fiction has appeared in many national literary journals including Conjunctions, Quarterly West, North American Review, The Literary Review, and more.
---
Michelle Richter
Michelle Richter is now an agent at Foreword Literary Agency. A former editor, she has worked with bestselling authors including Tom Perrotta, Alisa Valdes-Rodriguez, and Ian K. Smith, MD and with authors well-known in other media such as Paul Anka; Albert Brooks; and Kourtney, Kim and Khloe Kardashian on fiction and on nonfiction topics. She's seeking book club fiction, literary fiction, and well-crafted women's commercial fiction, as well as thrillers and mysteries, specifically amateur sleuth, police procedurals, and smart cozies. She loves memoir and biography: the subjects don't have to be famous people but do have to have a story that needs to be told. She also has a soft spot for books in and about Boston/Massachusetts, Ireland, and Russia. Michelle has a Masters of Science in Publishing from Pace University.
Algonkian Conference Faculty
Ibrahim Ahmad
Ibrahim Ahmad is senior editor at Akashic Books. He has acquired and edited dozens of titles for the completely independent Brooklyn-based company, which is dedicated to publishing urban literary fiction, general fiction, crime fiction, and political nonfiction by authors who are either ignored by the mainstream, or who have no interest in working within the ever-consolidating ranks of the major corporate publishers.
---
Melanie Bacon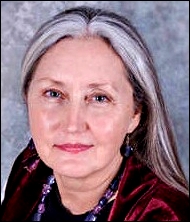 Melanie was a writer for National Lampoon, one of the winners of the Writer's Digest 2009 fiction prize, and her work has also appeared in literary journals including Del Sol Review and The Potomac Journal of Poetry and Politics. Her prior novels include "The Deadest Gun in The West" (Amazon quarter finalist) and "Welcome Home, Major Bearclaw." Melanie is a direct descendant of the family of Francis Bacon. She is currently at work on a Sherlock Holmes spin-off entitled THE DETECTIVISTS.
---
Corinna Barsan

Corinna Barsan is a senior editor at Grove Atlantic, acquiring literary fiction and narrative nonfiction in the areas of social and cultural history, memoir, and investigative journalism. Authors she works with include American novelists Michelle Hoover, Bonnie Nadzam, Margaret Wrinkle, and Alice LaPlante; international writers Yan Lianke, Kenzaburo Oe, Andrea Molesini, and Gustavo Faveron Patriau; and nonfiction writers Rob Spillman and Bryan Denson. She is drawn to unconventional voices and unexpected stories that are thought-provoking, culturally nuanced, and emotionally weighted. Previously she worked at Other Press and Farrar, Straus and Giroux.
---
Rebecca Brewer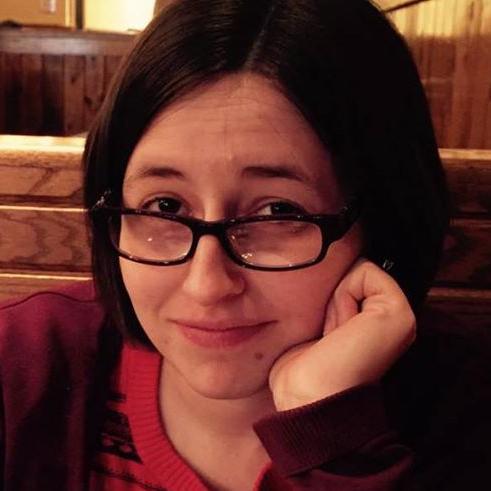 Rebecca Brewer is an editor at Penguin Random House for Ace. She specializes in science fiction and fantasy, which has been a lifelong passion. She started her career at the Science Fiction Book Club before moving to Ace. Her list includes such esteemed authors as Emma Newman, Daniel J. Older, Charles Stross, S.M. Stirling, Genevieve Cogman, and Christina Henry, among others.
---
Pierce Brown
Pierce Brown is best known for his RED RISING trilogy. His 2014 novel RED RISING received widespread positive reviews and hit The New York Times Best Seller list. The 2015 sequel, GOLDEN SON, hit #6 on the same list and was equally praised by critics. In 2016, MORNING STAR reached #1 on the New York Times Best Seller list in Adult Hardcover, Digital Book and cumulative as well as #1 on the USA Today list. Entertainment Weekly wrote, "Brown has packed his pages with an astonishing amount of cinematic action and twists." Universal Pictures acquired the rights for a film adaptation of RED RISING in a 7-figure auction. Marc Forster is set to direct with Joe Roth producing. Brown wrote six novels and faced rejection from over 120 agents before selling the first novel in the trilogy.
---
Elise Capron
Elise Capron is an agent for the Sandra Dijkstra Literary Agency--widely regarded as the best on the west coast. Elise is interested in fiction that has unforgettable writing, a terrific narrative voice/tone, and memorable characters. She loves novels with an unusual or eccentric edge, and is drawn to stories she has never heard before. Some of Elise's recent and soon-to-be-published books include Jonathon Keats' "Virtual Words: Language on the Edge of Science and Technology" (Oxford University Press) and "The Book of the Unknown" (Random House), Tiphanie Yanique's "How to Escape from a Leper Colony" (Graywolf), Rikki Ducornet's "Netsuke" (Coffee House Press), Cynthia Barnett's "Blue is the New Green: An American Water Ethic" (Beacon), Ali Liebegott's "The IHOP Papers" (Carroll & Graf).
---
Seth Fishman
Seth joined The Gernert Company in 2010 after beginning his career as an agent at Sterling Lord Literistic, Inc. He graduated from Princeton University and earned an MFA in Creative Writing from the University of East Anglia in Norwich, England. He represents a wide-range of clientele including thrillers, scifi/fantasy, graphic novel, pop-science nonfiction, web comics, YA and literary fiction. He is always searching for the new voice, the original idea, the entirely breathtaking creative angle. He lives in Los Angeles with his wife and son, and is the author of two books of YA fiction and three forthcoming picture books.
---
Kathryn Johnson
Kathryn Johnson's 40+ popular novels (nominated for the Agatha Award, winner of the Heart of Excellence and Bookseller's Best Awards), include Victorian thrillers (writing as Mary Hart Perry) and a suspense series, AFFAIRS OF STATE. She is an inspiring speaker at national writer conferences and the founder of Write by You, a professional mentoring service for fiction writers who seek support in reaching their publication goals. Her most recent book, The Extreme Novelist, is based on her popular writing course.
---
Michelle Johnson
After a life long obsession with books, a career in business management and ownership including bookstores and community writing centers, and a few years with small presses in an editorial capacity, Michelle Johnson is now in her fourth year as a literary agent, where she represents many NYT Bestsellers, debut authors, and indie authors alike. She is the founder of Inklings Literary Agency, and she lookS for a variety of books in various genres.
---
Alan Orloff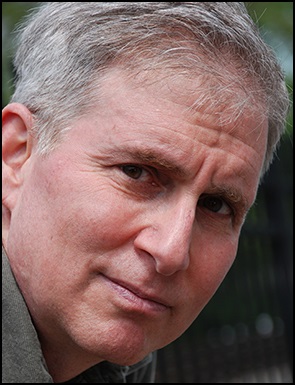 Alan Orloff is the author of Diamonds for the Dead (2010), an Agatha Award finalist for Best First Novel. His seventh novel, Running From The Past, was an Amazon Kindle Scout winner. His short fiction has appeared in Jewish Noir, Alfred Hitchcock Mystery Magazine, Storm Warning, and Windward: Best New England Crime Stories 2016.
---
April Osborn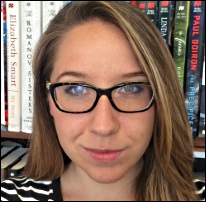 April Osborn is an Associate Editor at St. Martin's Press looking for smart psychological suspense, memoirs with a sharp sense of humor, and literary novels with a fresh, contemporary voice, like Amp'd by Ken Pisani: a hilariously irreverent and irresistibly charming novel about a man who returns to his childhood home to recover after his arm is amputated and falls in love with a voice on the radio. Her current obsession with John Oliver's "Last Week Tonight" also has her on the hunt for new voices in issue-driven narrative nonfiction and popular science.
---
Peter Russell
For 15 years Peter Russell has been a story doctor in Hollywood, working with on projects like The Da Vinci Code (SONY), working for companies like IMAGINE (Einstein), for PARTICIPANT (Food, Inc.), for WALDEN FILMS (Chronicles of Narnia), for CBS Television's Movies of the Week, for HBO, VIACOM, and scores more. Peter works with the most talented writers and producers in the business. His knowledge of story comes out of the years spent reading over 7,000 scripts for the studios. As Peter discerned the patterns of great story, he began to share them, and that began his career as a consultant. In 2004 Peter was invited to have the privilege of teaching at UCLA's Entertainment Division of the Extension School where he's taught thousands of students how to tell great cinematic stories.
---
Amy Stapp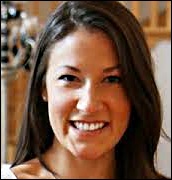 Amy Stapp is an editor at Tor/Forge and Tor Teen, where she acquires mystery, suspense, women's fiction, and historical fiction. She is actively seeking gritty suspense, mature YA, psychological/literary horror, character-driven historical fiction, and smart romance. When not reading, she enjoys travelling, experimenting in the kitchen, long runs with her dog, and champagne with friends.
---
Christine Stewart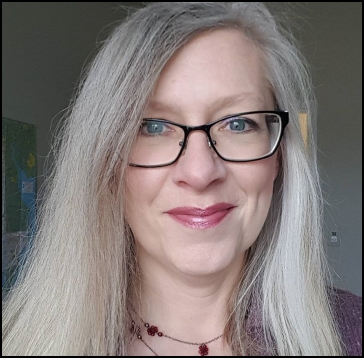 Christine Stewart holds an M.A. in Creative Writing from Hollins and an M.F.A. from the University of Maryland. A former artist-in-residence with the Creative Alliance, she is a recipient of an Individual Artist Award in fiction from the Maryland State Arts Council. Her work has appeared in Ploughshares, Five Points, Smartish Pace, and The Cortland Review. She has taught at the Baltimore Museum of Art, the Carver Center for Arts and Technology, and currently teaches writing in the Johns Hopkins Odyssey program. Her current novel was first runner up in fiction for the 2012 Maureen Egen Writers Exchange Award, and she is the editor chief of the distinguished and controversial Del Sol Press.
---
Don Thompson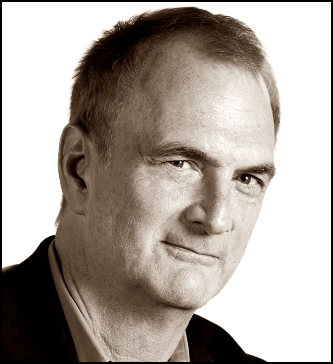 Don Thompson, known throughout the 80's and 90's as a playwright, has more recently made his international mark as a filmmaker and producer. His plays have included TIBET DOES NOT EXIST and L.A. BOOK OF THE DEAD, as well as his more recent DEMOCRACY and THE GOD OF THIS WORLD. His first feature film, CLOUDS, received awards and special recognition from six U.S. and International Film Festivals. Since CLOUDS, Don has produced, co-produced and/or provided finishing funds to numerous other films through nextPix, including the Sundance award-winning TIBET IN SONG (2009) and Hal Hartley's NED RIFLE (2014).
---
Richard Washer

Richard Washer is a playwright, educator and director. He is a founding member of Charter Theatre, a professional theatre company dedicated to the development and production of new plays, where he served as dramaturge, director and playwright. He currently serves as Associate Artistic Director at First Draft at The Rose Theatre in Virginia. He is the author of fourteen produced plays at venues that include Source Theatre, New Works Theatre, Charter Theatre, The Earl Hamner Junior Theatre and others. He has directed productions of musicals, classics, new plays, and dozens of new play readings at these and other venues. Richard teaches creative writing and playwriting workshops at numerous institutions including First Draft and The Writer's Center. He holds a MFA in Creative Writing from The American University.
---

---