Market and Novel Talk
by Michael Neff

Focusing on Franchise Potential - A Conversation With Ken Atchity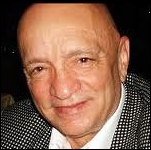 Ken Atchity is a writer, film producer, and literary manager, responsible for launching dozens of films and books. Ken has produced 28 films, including LIFE OR SOMETHING LIKE IT (Angelina Jolie; Fox), GOSPEL HILL, and HITTING THE BRICKS. Films in development include THREE MEN SEEKING MONSTERS (Universal), THE LAST VALENTINE (Hallmark Hall of Fame), and RIPLEY'S BELIEVE IT OR NOT (starring Jim Carrey; Paramount). He has also been a Distinguished Instructor, UCLA Writers Program, a reviewer for The Los Angeles Times Book Review, and Vice-president of P.E.N. Los Angeles.

______________

Writers need to develop a marketing strategy 6 months BEFORE the novel is published, or it's too late to make a dent in the saturated market..

- Ken Atchity


______________

MN: How have your opinions or conceptions of the agent business or book business evolved since your early days as an agent? Do you see things differently now?

KA: Of course I see things differently: Time has passed. The biggest single factor is the massive proliferation of titles—from 60,000 a year a few short years ago, to over 400,000 today—many of them Books on Demand and/or self-published books. The good news is that it's obvious more people are reading than ever before. The bad news is that it's a Sissyphean task to launch a new title, especially fiction.

As a result, AEI has moved toward repping only a fraction of the number of books it used to rep because the economics for multiple titles that receive small advances just don't add up to a business model that can be sustained. Even more than before, we are focused on franchise potential, multiple title authors, mid-career authors—all with entertainment as well as publishing potential.

MN: Do you think it is more difficult these days for a first-time author to earn out an advance? If so, why?

KA: Because advances are generally lower than they were, it's often easier to earn out—and this is actually a much better foundation for a publishing career than getting a large advance that doesn't earn out!

MN: Would you generally say that authors, especially first-timers, need to develop a marketing strategy for their novel once it is published?

KA: Writers need to develop a marketing strategy 6 months BEFORE the novel is published, or it's too late to make a dent in the saturated market. As a rule, we send our clients-about-to-be-published a memo entitled, "Publicizing Your Book"—the advice therein culled from years of watching authors succeed & fail at selling their first books.

MN: Do you see any new trends in the fiction market these days? Any genres losing or gaining market share? (Paranormal romance? Thrillers? YA fantasy? etc.)

KA: Legal procedurals, action thrillers, intelligent earth-bound sci fi, ORIGINAL YA, African-American novels, minority novels are all still solid. See my book HOW TO PUBLISH YOUR NOVEL (SquareOne Books) for more details.

MN: Not long ago, there was a lot of hype over the potential for Internet to market and sell books. In your opinion, have blogs and Internet in general produced a measurable impact on the marketing and selling of fiction? If not, why not? Where are they succeeding? Failing?

KA: I'm not really qualified to answer this question fully, but in general I believe the Internet is the most economical way of publicizing your first novel—it's just terribly under-used by most novelists.

MN: What do you see as the future for E-Books and other forms of publishing? Do you see the classic publishing model taking a hit? Adapting?

KA: I see no great future for novels that appear as E-books. They are one of the problems professionals in the story marketplace face. They are rarely if ever picked up as films and normally get almost zero attention as books.

A better way of going, if you've been turned down by all traditional publishers, is to actually publish the novel yourself, sell significant copies (1-3,000 will do), THEN go back to representatives or traditional publishers—successes we've seen include Jim Pratt's THE LAST VALENTINE and Larry Thompson's SO HELP ME GOD.

MN: What does the future hold for Ken Atchity?

KA: One of the great things about life is that we can't see what the future holds. But based on the past, I'd say it's going to continue to be exciting—and to be about stories.
---
About the interviewer:
Michael Neff is the creator and director of WebdelSol.Com and the Algonkian Writer Conferences.

---
Web del Sol/Algonkian Workshops
2020 Pennsylvania Ave., NW
Suite 443
Washington, D.C. 20006
info (at) algonkianconferences.com
Phone: 1-800-250-8290

---