/

{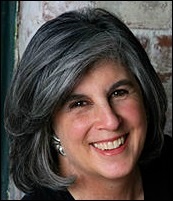 Hallie Ephron is a famous and bestselling American author, book reviewer, journalist, and writing teacher. She is the author of nine novels including NEVER TELL A LIE, THERE WAS AN OLD WOMAN, and COME AND FIND ME, as well as an Edgar Award finalist and four-time finalist for the Mary Higgins Clark Award. Hallie grew up in a family of writers, her parents Phoebe and Henry writing screenplays for famous films such as There's No Business Like Show Business. Hallie's how-to book, WRITING AND SELLING YOUR MYSTERY NOVEL: How to Knock 'Em Dead with Style," was nominated for an Edgar Award, and her novel NEVER TELL A LIE was made into a Lifetime television movie. She is also an award-winning crime fiction book reviewer for the Boston Globe and teaches fiction writing at events across the U.S.

---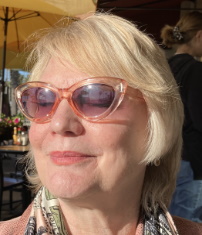 The legendary and ever-popular Paula Munier is the Senior Literary Agent & Content Strategist at Talcott Notch Literary. She has created and marketed exceptional content in all formats across all markets for such media giants as WGBH, Fidelity, and Disney. Currently, she has her own three-book deal with St. Martins for the MERCY CARR mystery series, and now on the way to a fourth and fifth book. Her last nonfiction book on craft, WRITING WITH QUIET HANDS, reviewed on Amazon - "Paula Munier knows writing and publishing from all the angles and covers them in such a way as to teach, inspire, and encourage at the same time." - Reed Farrel Coleman, New York Times best-selling author. To date in 2023, Paula has clocked over 180 official deals with major publishers as an agent for Talcott-Notch Literary Agency. Paula has signed ten authors from Algonkian events, and all have contracts with major publishers. She is always looking for good crime fiction, women's fiction, mainstream fiction, high-concept YA and SF/Fantasy fiction, as well as nonfiction.

---
Brendan Deneen is the Director of Media, TV and Film at Blackstone Publishing where he works as both an acquiring editor and book-to-film/TV producer. Previously, Deneen was an Executive Editor at Tor/Macmillan for nearly a decade, where he edited dozens of books, including the New York Times-bestselling WALKING DEAD novels. Over the last twenty years, he has sold book projects to nearly every major movie studio, television network, and streaming platform. Before Macmillan, Deneen was a book-to-film executive for Scott Rudin and at Miramax/Dimension Films. He started his career at William Morris, working for legendary literary agent Owen Laster. Deneen is also an author with over a dozen books by major publishers, including THE NINTH CIRCLE and THE CHRYSALIS.

---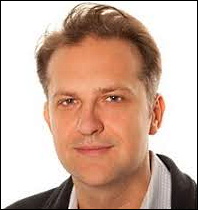 Adam Chromy is a literary agent and president of Movable Type Management. As a major industry player, he has sold hundreds of books, dozens of bestsellers, and has managed the careers of many notable authors, including most recently: best-selling novelist Jamie Brenner (THE FOREVER SUMMER at Little, Brown), award winning author Clyde Ford (THINK BLACK at Amistad), screenwriter and author Janna King (THE SEASONAIRES at Pegasus Books and optioned by Blumhouse TV), and bestselling author Annelise Ryan (THE MATTIE WINSTON series at Kensington and in development at Hallmark), and many others. More about this novel dealmaker at his own company, MOVEABLE TYPE MANAGEMENT.

---
Over the many years, Katharine Sands (known as the "Pitch Goddess" from coast to coast) has worked with a varied list of authors who publish a diverse array of books including fiction, memoir, and non-fiction. When reading fiction she wants to be compelled and propelled by urgent storytelling, and hooked by characters. Among the books she represents are THE APOTHECARY'S CURSE by Barbara Barnett, nominated for the Bram Stoker Award in the First Novel category; and GIRL WALKS OUT OF A BAR, a memoir by Lisa Smith that was featured by People Magazine. For memoir, femoir, and himoir, she likes to be transported to a world rarely or newly observed.

---
Michael Neff is an award winning author, Pushcart nominated poet, widely published short fiction writer, literary agent, writer conference organizer, as well as an accomplished developmental editor. His first published book, a literary historical novel about Washington D.C. during the Reagan years entitled ALL THE DARK WE WILL NOT SEE, was published by the distinguished academic press, Serving House Books. A few years later, an urban fantasy, MAGICIANS IMPOSSIBLE, was created and co-edited by him, and later published by Macmillan Books. His science-fantasy novels, AMERICAN OZ MAKER (pseudonym Warwick Gleeson), and the prequel, WORLD MAKER, have both received multiple awards. The former was chosen by an editorial panel at Kirkus Reviews to be a "Top 150 Best Book" choice in 2019, and in 2020, it achieved Amazon Best Seller status. The prequel in 2018 won four national book awards for SFF. He is also an independent film/tv content scout for Atchity Productions in Los Angeles. More about Michael Neff found here.

---