Contracts and Comments
Conferences
FAQ
Novel Writing Courses
Faculty

Algonkian Writer Conference Reviews by Authors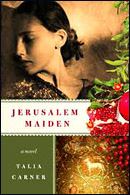 The reviews, comments and success stories noted below by writers, authors, and agents who have attended workshops and events held by Algonkian Writer Conferences are a representative sample of the total positive responses. All of the material is the result of various articles, interviews, comments made in Internet forums, as well as mails sent to us. NOTE: we do not simply list writers who have been published following attendance at our events unless we have received a communication from them advising us of the connection.

Interviews With Authors Who Have Attended Algonkian Events





Algonkian talks with author Randy Susan Meyers : click here.



Algonkian talks with bestselling author Pamela Binder : click here.



Algonkian talks with new author Kim Boykin : click here.



Algonkian talks with mystery series author Julie Kaewert : click here.



Algonkian talks with series author Kathleen Gallison : click here.


---
Writer Comments and Author Contracts


Robin Stewart's techno-thriller, "Kill Signal," was pitched at the March 2016 and soon signed by Talcott Notch Agency--represented at the New York Pitch event by agent Paula Munier. The ms is now undergoing edits with Algonkian staff. Congrats to Robin. This thriller is going to be a bestseller, we're certain! We love you Robin!!!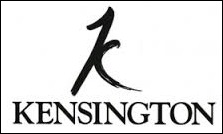 From Publishers Marketplace: Sandi Ward's "The Astonishing Thing" pitched as "The Art of Racing in the Rain" meets "The Curious Incident of the Dog in the Night-Time" to John Scognamiglio at Kensington, in a two-book deal, by Stacy Testa at Writers House. Congrats you old pitch conference! [more by Sandi]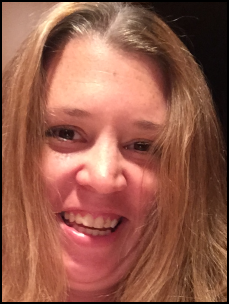 Amanda Greenfield says, "Because of your conference I had 2 editors, one being Tessa Woodward, ask for my MS and/or pages and another forward my info to one of her associate editors at St. Martins. I was able to cross reference that with information on Publishers Marketplace and sent a query to an agent that worked with Tessa Woodward at Harper Collins. I sent her the first 50 pages and she was really excited about my work. She read the rest of it the next day and immediately sent me a contract. [more]






Roger Johns, an alumnus of the September 2015 New York Pitch Conference, wrote and told us: "Just wanted to let you know that Paula Munier, my group leader from the conference, took me on as a client and negotiated a deal for my book - DARK RIVER - with St. Martins. Announced tonight on Publishers Marketplace. Thanks for a wonderful experience. The conference was superb. I'm spreading the word among my critique groups in Atlanta."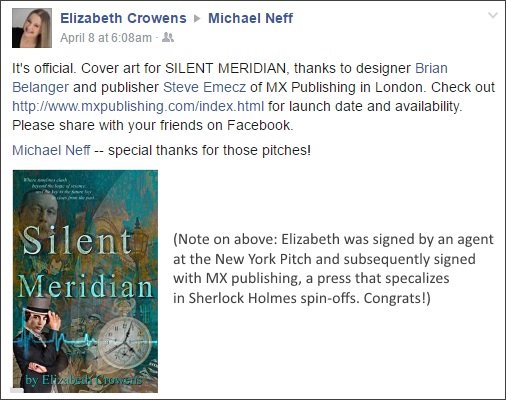 Algonkian alums Tracee Hahn (on left) and Britt Tisdale (right) signed recent contracts as a result of attendance at the New York Pitch Conference. Tracee's novel, SWISS VENDETTA, was edited and sold by Algonkian NYC agent faculty to Elizabeth Lacks at St. Martins. Britt's women's fiction novel, DAUGHTERS OF ROSA LA ROUGE, found home with Marsal Lyon Literary Agency: "I re-vamped my pitch, also revised the book to reflect new emphasis. 18 agents requested the ms..." [more]




At last count, an estimated 51 total manuscripts are currently in the process of being reviewed by publishing house editors. More than 63% of total ms presented and discussed at length at our last events were requested, and 75% of all ms requested were requested by more than one editor. This high percentage is a result of intelligent project screening, great projects, attentive editors, and liberal applications of superb pitch craft.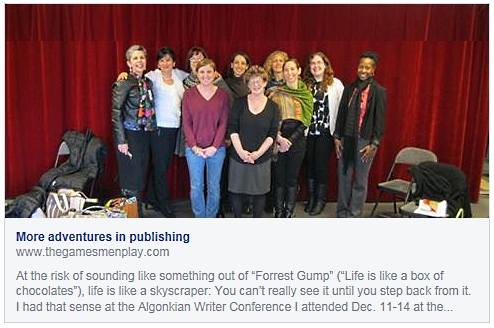 "My novel was requested by four of the five editors I pitched. Tessa Woodward at Harper Collins quickly made an offer for it, and Paula Munier, who had read my first page at the conference, represented me to negotiate a contract. After getting Tessa's notes, I am now working on a significant re-write that will expand and improve my novel more than I ever could have on my own."

Kim Van Alkemade, Author of ORPHAN 8





275 queries later, I attended the New York Pitch and by lunch of the first day I knew exactly why my novel had failed. By the end of the day, I had changed the title, made editorial changes to the story, and later, when time came to query, I employed the strategy recommended at the conference: research agents on Publisher's Marketplace and use the editors from the conference who requested manuscripts as leverage. Within one hour I received an email requesting a full manuscript from an agent at Trident Media. Six days later I received another email about my novel, THE ENIGMATOLOGIST, and requesting to discuss representation. Using what I learned at the conference, I was able to do in what week what I couldn't do in three years. I'm absolutely convinced that everything I learned at the conference is responsible for my success.

- Benjamin Adams, signed by Trident Media Agency




Cate Holahan's DARK TURNS pitched at the NYC in Paula Munier's NYC mystery/thriller workshop and sold to Matt Martz at Crooked Lane, the new crime fiction imprint of Bookspan--two book deal. Publication set for 2015. Paula Munier, NYC faculty, representing Cate and DARK TURNS.

Cate Holahan's DARK TURNS




Algonkian helped me develop a discipline around the creative process, enabling me to write with a clear intention to publish. It has been a year since the program and I continue to refer to the workshop material. From the story analyses I learned to examine my own work with rigor.

- Sheela Sukumaran, PEN USA Emerging Voices Fellow



"I went to an Algonkian writers workshop in the heart of the Berkshires at a pivotal time in my pre-career. I'd been trying to get published for five years, and was stuck. The Algonkian instructors offered sage advice and exposure to the industry so that I came away with a much more realistic understanding. But even more than that, the Algonkian experience brought together writers in a close knit environment that has continued to inspire me eleven years later. Now with my third novel about to come out, I credit my time in the Algonkian woods with helping me get here."

Jenny Milchman, Mary Higgins Clark Award Winner





Algonkian Author Salon's Kate Cox has signed with JENNIFER LYONS AGENCY, and we couldn't be more pleased. Kate has attended several Algonkian events, been a member of AAS, and has worked periodically with Algonkian director Michael Neff on her novel, THROUGH CHAGALL'S WINDOW. Her new agent, Jennifer Lyons (the third agent she queried), represents numerous big name authors.



- Algonkian Author Salon



"Understand, before that I had never taken a writing class, attended a seminar or workshop, I didn't even have a writer's group. The beauty of this conference was that they had editors from major houses coming to listen to our pitches and to give us feedback, and even to ask for our manuscripts if they were interested. And I was one of the lucky ones. Two editors asked to see a partial. I started querying about September 20, and my agent, Sally Wofford-Girand of Brick House Literary Agents, made an offer of representation."

Sujatha Hampton, Author of AS IT WAS WRITTEN




The pitch conference gets tons of credit for my pending publication. Plus, your advice on querying to only a few agents at a time, and Caitlin's editing all contributed to my good news. Publication set for early 2016! Thanks for putting it on and for encouraging scared newcomers like me.

- Angela Pisel, novel sold by Jill Marsal to Putnam




"I must confess that it surprised me when folks at the New York Pitch Conference fastened on Thomas Edison's dark side as the most interesting aspect of the novel ... Once you define the book as being about the struggle between the Weisses and Thomas Edison's Motion Picture Patent Company, however, a lot of diffuse stuff falls into line. Then I came home from the recent Algonkian conference at Harpers Ferry, reread the manuscript, and realized I had thrown away a great opportunity in the second-to-the-last chapter to resolve the Edison/Weiss conflict in a meaty and dramatic way. In a word, it was lame."

Irene Fleming [aka Kathleen Gallison], Author of THE EDGE OF RUIN





The Algonkian Park workshop was one of the most useful and stimulating classes I've taken lately (OK, ever). The topics are very useful in themselves; most creative people tend to hide from the business aspects of what they're doing, and most workshops barely touch on this. (Also, thanks for telling us the truth and not coddling us.) And naturally the feedback of the agents was invaluable in its concrete, one-person's-point-of-view way. But also, the writing exercises and your methodology (e.g., PDQ) were right on. Frankly, I felt that I was floundering the whole time and didn't produce very good stuff. But, oddly, that didn't really bother me.

- Helene ("L.N.") Sproules




"I met with an editor from Plume, pitched the idea and she liked it and after several weeks, and rounds of discussion and so forth, she made an offer. Meantime, Michael Neff helped to set me up with my agent, who is a lovely person at Trident Media. So I can honestly say that going to that conference changed my life. Everything turned out so much better than I had dreamed. I did sell my novel--not right at that moment, because there is a process. But I did sell it because I went to Algonkian's New York Pitch Conference."

Susan Breen, Author of THE FICTION CLASS




I want to say a little something about Algonkian Conferences here, because it was the tough-love teaching method of Michael Neff that made me a much stronger writer. And it was through his Algonkian Author Salon that I connected with Carla Norton... The other wonderful (and surprising) thing that came out of my association with AAS is that I've discovered another passion -- editing.

- Lois Gordon, Algonkian Passions



"You may remember me participating then: I was in Charles' group - the cloak and dagger brigade - and my pitch was about a mystery set in WWII Sarajevo. I made a couple of successful pitches, one of them to Tom Colgan at Penguin, and I thought you'd like to know that I've since been offered a two-book deal with them. The first book should be coming out in June next year. I thought it important to write to you because, without the opportunity afforded by the conference, I wouldn't have made the contacts I did."

Luke McCallin, Author of THE MAN FROM BERLIN





I had already sent my novel to an agent from Prospect Agency, telling her I was accepted into Algonkian and this was the ms I was pitching. When I returned, I was able to tell her I knew the novel needed a re-write (thanks to you) and that three publishing house editors were interested in seeing it when it's ready (also thanks to you). So she offered me representation! She's going to work with me on it over the next few months, and when she thinks it's ready, send it off.

- Jane Ann McLachlan, Signed by the Prospect Agency




"I'm writing to say a long-overdue thank you! Now that I'm getting into the more tangible aspects - copyediting, cover designs, etc. - it's feeling more and more that this is real and it's actually happening, and really, I have you and your workshop to thank for getting the whole ball rolling ... And even now, all this time later, I'm still using the pitch that I wrote and worked on that weekend - a large portion of the cover copy is based on it."

Gina Damico, Author of CROAK




It was tremendously effective to receive training in specific writing-enhancing techniques immediately followed by exercises that cemented that training. Ditto the pitch development; if we had developed the pitch but hadn't presented it repeatedly to both colleagues and the agents, the effect would not have been so transforming. I appreciated the intense focus of the conference; we did not waste time.

- Author Julie Kaewert



"At the workshop we read sections of classics and contemporary works demonstrating craft concepts, we wrote vigorously, brainstormed and critiqued sections of our works in progress, meditated, had readings, and got one on one editorial attention. Many of the connections I made at the conference remain with me to this day. Whether you've just completed a first draft of a novel or a tenth draft, the Algonkian Novel Workshop could be just the step you need to take your writing public."

Erika Robuck, Author of HEMINGWAY'S GIRL





I attended your Algonkian Writer's Conference at San Francisco's Fort Mason back in May of 2010. I thought you'd be happy to know that after a year of sending off query letters and partial and full manuscripts, I finally found representation with Sam Stoloff of the Frances Goldin Literary Agency in New York. I'm very happy. Sam is great! We submit my YA manuscript to publishers this September. Thanks so much for all the information I learned from your conference! It was very helpful and worthwhile. How have you been and how are your conferences going? Any other success stories?

- Writer Michael Hagan, signed by Frances Goldin Literary Agency




"Several weeks ago, I attended the Algonkian Write to Market Conference, north of San Francisco. I met amazing people, made friends with wonderful fellow writers, participated in some of the best live pitch critiques you'll hear on the West Coast, and on the first evening was ceremoniously sacrificed at the altar of upmarket fiction with two fellow authors as witnesses and a horse-size cobb salad to bury my face in. I emerged re-born..."

Author Birgitte Rasine




The Algonkian conference was pivotal in moving my career forward. While I went there thinking it was just a really cool way to meet publishing editors, it turned out to be a portal into so many other avenues of the publishing business. Because of the conference, I've signed with the agent of my dreams!

- Dave McMenamin, Signed by Talcott Notch Literary Agency



"Rather than treating the writing and selling of fiction as two unrelated functions, Algonkian regards them as intrinsically linked. The workshops and reviews took blinders off and made me see, for instance, that the pitch is not an artificial construct to be reluctantly imposed upon your polished manuscript. It is instead a tool, with heft, that you must wield from the start. The writing business has no guarantees, but Algonkian conferences are uniquely suited to crafting work that can persuade a cynical agent to say the sweetest of words: "Yes!"

Best Selling Author Carla Norton, Author of THE EDGE OF NORMAL





All writers - especially beginning writers - need a well-meaning mentor and editor to praise what they're doing right, point a finger at what they're doing wrong, provide them with the tools they need to fix the problems, and open their eyes to the art, craft, and business of writing. This is what I had done for countless nonfiction writers over the years in my job as a magazine editor. It's what I needed when I decided to start writing fiction. And it's why, after shopping around for a suitable fiction-writing workshop, I chose Algonkian.

- Diane Tonnessen



"Michael! Did you get my news about being signed by Simon and Schuster? I followed the advice and, voila, I sold the rewritten novel! Thank you, thank you for the miracle! I couldn't have done it without you and editor Ginger Buchannan, I swear!"

Gillian Royes, author of GOAT WOMAN OF LARGO BAY




I've yet to leave without requesting manuscript pages from participants. What's more, the manuscripts deliver. I recently signed and sold Gina Damico's YA fantasy in a two book deal to Houghton Mifflin Harcourt after hearing her project pitched at the conference. Serving on the Algonkian faculty has also been tremendously gratifying. Not only does the conference attract a wide variety of writers working in many different genres, it also has a great vibe--supportive, friendly, fun. I highly recommend it.

- Tina Wexler, agent at ICM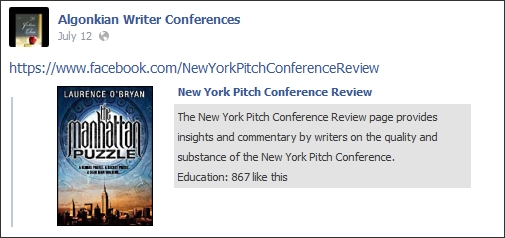 "First write a good book; if you're not sure about that, attend an Algonkian Novel Workshop. But if you do attend the New York Pitch Conference, be prepared for the fallout. I walked away with such a successful pitch, but realized I had to rewrite my book to make sure I delivered what I sold the editors. With workshop leader Susan Breen's help, I have three publishing house editors who want read my manuscript. Wanna write a successful query to an agent? Put that in your first paragraph!"

Kim Boykin, Author of THE WISDOM OF HAIR




Algonkian Workshops take one's work to the next level. With an intimate, supportive, focused atmosphere and rigorous schedule, writers can set realistic goals and get projects to the place they need to be to take them to a wider market. As an agent, I appreciate that Algonkian writers have an established sense of what works and what doesn't. Their projects are a cut above the rest.

- Elise Capron, agent at Sandra Dijkstra Agency



"So pleased to share this news with you and extend my thanks once again for the career boost from the pitch conference: "Rosemary DiBattista's (writing as Rosie Genova) MURDER MARINARA, first in a new mystery series featuring a quirky Italian-American family and their restaurant on the Jersey Shore, to Sandy Harding at NAL, at auction, in a three-book deal, by Kim Lionetti at BookEnds."

Rosemary DiBattista, author of MURDER AND MARINARA




I wanted to pass along the good news that I signed with Writers House this week, and they'll be representing my novel TINY DANCER. I'm certain that I would not have gained their attention were it not for the vastly improved novel and pitch I crafted at the NY conference in June.

- Kelly McNeil, signed by Writers House


"I attended Algonkian conferences in NYC and San Francisco in 2009 and 2010. They were among the best experiences in my writing life. I met some of the most powerful people in the publishing industry, both major publishers and agents ... I was offered a publishing contract by Harper Collins UK soon after my last visit to an Algonkian conference. I am now translated into 10 languages."

Laurence O'Bryan, Author of THE MANHATTAN PUZZLE




Two of the four editors I met with asked to see my work and the other two were very interested ... I credit the reception of all four editors to the pitch. It generated questions which helped me explain in more detail the vision of the project.

- Pam Binder, Best Selling Author



"Algonkian offered me the opportunity to be part of a real writers group where my ideas and evolving characters were first introduced to other writers and potential readers. That critique allowed me to tweak my characters and storyline to perfection. Algonkian's approach in fine tuning my pitch helped me to tighten my manuscript as well. As a result, my manuscript sold to the very first publisher who saw it."

Roberta Gately, author of LIPSTICK IN AFGHANISTAN




I am arrogant, manipulative and intelligent, but not unrealistic. The New York Pitch Conference was exactly what I needed - a reality check. I learned what publishers look for and shy away from, and gained a deeper understanding of the unlikely odds of becoming one of the few that get published. I walked away with a lot of work to do - reworking parts of my novel and studying my genre.

- Terri-Lynne Smiles



"My workshop leader at the NYC Pitch and Shop Conference, Michael Neff, believed in me. The careful advice, connections, and publishing savvy I received there made all the difference. Because of that conference, I was introduced to the woman who became my editor at Berkley Penguin, and later to the woman who became my agent."

Ann Garvin, author of ON MAGGIE'S WATCH




Agent Jill Grosjean requested to read my manuscript, ESCAPE TO LORELEI, one month ago. And today, I'm proud and excited to tell you that she is my agent ... Jill made a point of addressing the well written pitch and I was quick to mention the Algonkian event ... I'm grateful that I had the opportunity to participate in the NYC Pitch conference. What I learned from the experience was invaluable.

- Loretta Marion



"The Algonkian Pitch Conference helped me constructively in channeling the information into a focused pitch, which I used successfully, and as a consequence, my novel, JERUSALEM MAIDEN, was published by HarperCollins!"

Talia Carner, Author of JERUSALEM MAIDEN




The Algonkian Conference assignments helped me to refine the organization of my novel, and see it in context of the actual market. The intensive pitch workshops were brilliant for learning to see work from the publisher's point of view. The agents were very generous with their time and gave thoughtful feedback to everyone. I also attended the New York Pitch Conference and can say that these two conferences have filled in the blank left by my MFA: how to actually get published.

- Kari Pilgrim




"This conference helped me TREMENDOUSLY. Tremendously. I changed the title of my manuscript after it was clear that our group didn't really care for it, and the title change helped me realize some of the book's themes; I was asked to submit my manuscript to an editor at Penguin (something I put on my query letters); and I tightened my query to the point where I was 90% successful in terms of agents asking for partials or fulls. I also met some good writers there. Three of the writers in the group I was in have made deals. I'm with Shaye Areheart; another writer is with Plume; another is with Knopf."

Will Lavender, Author of OBEDIENCE




Most effective for me was learning how to write (and rewrite) the pitch based on feedback from those in my group, and the editors. In the process, I really dug into the book - what it was about, what I was trying to say, what the strengths and weaknesses were - discovering elements of it that I hadn't noticed before.

- Writer and editor Chris Stewart



"The New York Pitch Conference offered direct access to major publishing houses, great mentors, and a community of supportive writers ... The intensive workshops force you to crystalize the appeal of your manuscript. That helps greatly in the pitch sessions, but also -- maybe more importantly -- in drafting query letters and in editing the novel itself. It's no coincidence that such a large proportion of our small group found publishing success."

John Ford, Author of THE MORGUE AND ME



More Commentary From Our Writers
The Pitch Conference is everything it claims to be and more. With Susan Breen as my workshop leader, our group was collaborative and supportive. Hearing how other writers in the group improved their pitches was inspiring. Because the conference participants are screened, editors know they are not wasting their time. Each editor I pitched listened carefully, giving suggestions and asking questions that improved my pitch. Susan followed up, interpreting the editors' feedback to be sure each writer got the most out of the encounter. Whether or not my manuscript had been requested, I would have learned if my novel had commercial appeal and how to best pitch it. Leaving the conference, I felt confident that my novel did have potential and that I could effectively query an agent or editor.

I got lucky. My novel was requested by four of the five editors I pitched. Tessa Woodward at Harper Collins quickly made an offer for it, and Paula Munier, who had read my first page at the conference, represented me to negotiate a contract. After getting Tessa's notes, I am now working on a significant re-write that will expand and improve my novel more than I ever could have on my own. It is going to be a lot of work, but I committed to a deadline of July 2014 so publication could be scheduled for May 2015.

Just so you know, I spent five years researching and writing my novel before I went to the Pitch Conference. For the past year, I had been querying agents and submitting to small presses. One agent requested it then didn't even bother to email back to reject it. Two other small presses rejected it and all other agents and presses didn't even reply. I owned a copy of Writer's Market, I had written what I thought was a good pitch, I researched each agent and press so I could tailor my query. Still, nothing was happening.

Attending the Algonkian Pitch Conference was an investment in my career as a writer. For me, it paid off beyond my wildest dreams. No matter what, though, it would have been worth it for what I learned.

- Kim Van Alkemade, signed by Harper Collins



____________________________

After working with conference faculty, Amy Hanson has signed with Atchity Entertainment in Los Angeles, and most recently, Joan Baril and Susan Sands, veterans of the same workshop, have signed with the Larsen-Pomada Agency in San Francisco as a direct result of networking with Algonkian Writer Conferences. Congrats!

____________________________

I just wanted to let you know that the conference did me a world of good. I had not spent time with literary people in 12 years, since I left the world of journalism. I had never before been to a writer's conference of any kind ... I believe that once I make the recommended changes to these projects I'll be onto something. I always thought I could write well, but the peripherals of the publishing business were daunting to me and I had lost contact with them. Thanks for helping to bring me back in touch.

James Crawford
____________________________
I was beginning to get discouraged in the "find an agent game." I'd managed to wrack up a more than a few rejections on the queries I'd sent out. Then at the conference, with the help of an amazing workshop leader, I was able to improve my pitch. Three out of four editors at the conference requested my manuscript! That and the enthusiasm of my fellow attendees gave me heart. With an improved pitch and the editor interest to back me, I jumped back into the fray, Now, a few months later, I've signed with Emily Sylvan Kim of the Prospect Agency.

Amy Ester Fischer
____________________________
Despite my many years as a journalist and non-fiction author, the transition into writing good fiction was difficult for me. Upon taking the Algonkian workshop, it all came into focus. For the first time, I am aware of the techniques and craft it takes to write a competitive manuscript.

Dusko Doder, Author and Former Moscow Bureau Chief


for the Washington Post
____________________________
Dear Michael and Charles,
Some encouraging news since my return from our workshop, I've managed to garner a blast of new agent interest in reading my manuscript, a development I attribute to having fine-tuned my pitch there with you. The following agencies received my new pitch via email queries and are now reading the entire MS:
Levine Greenberg
The Rights Factory (Toronto)
Trident Media
Imprint Agency
Folio Literary

As to the chat forum, I did take some advice about smoothing out the first few pages, it can only help...but left my opening essentially as it was. I can see the value of mass response but a few of us are emailing each other with larger chunks of ms which answers my needs better right now.

Finally, the workshop was a good experience for me. I benefitted from hearing the refining process go on for others' work as well as my own. It was overall a great group of people and your own leadership was terrific.

Thanks again.

Victoria Costello

____________________________
I'm a children's writer hoping to break into the historical novel market. The Algonkian Workshop surpassed every other conference I've been to. It wasn't "rah-rah" pep talks that do little more than leave an unpublished writer frustrated. It was four days of intensive, down-to-business training and face-to-face contact with agents and authors who told us what we really need to know--and do--to get published. And the agents invited us to send our book proposals to them, first. That's more than worth the price of admission.

Kathryn Dahlstrom, Author of The Good News Club series
____________________________
Algonkian Workshop is an intensive nuts and bolts primer in learning and examining the techniques of storytelling and dialogue. It gets the writer focused on the ingredients that bring a story or a novel to life. Of the six workshops I have done in the past four years, Algonkian is by far the best.

Michael B. Miller, Translator, Virginia
____________________________
The motto and approach, 'write from the heart, but smart,' is pure genius. If you're serious about writing and getting published, an Algonkian conference is the way to go.

Peter Eichstaedt, Newspaper Journalist and Author of If You Poison Us
____________________________
I have returned to writing after a 20 year hiatus. The Algonkian workshop was instrumental in helping me focus and clarify my characters and story. The small size of the workshop encouraged interaction between attendees and with the facilitator. We all got a lot of specific feedback on our work; the feedback was constructive and specific. I highly recommend the Algonkian Novel workshop for anyone looking for new insights on his/her work.

Amy Roeder, California
____________________________
From H. Scott Dalton (attendee at New York Pitch Conference)
Since the conference, three of our group, including Will, have been offered contracts for the books they pitched (I, unfortunately, have not had an offer yet). All three say the coaching they received at the conference helped them shop their books more effectively by tightening and targeting their queries.
For myself, I decided to attend for a few reasons:
It gave me a chance to meet other writers, folks serious about this craft, including some from the Big Bad Industry.
It gave me an opportunity to get a reality check on my writing and my book, and help me figure out how to market it to maximize my chances.
It might get me struck by lightning, get picked up and avoid the frustrating query-and-rejection cycle I'm in now (please note, though, I did not go thinking I was guaranteed a contract).
Hell, it was a chance to go to New York.
As it happens, all but the struck-by-lightning thing worked out. I'm still in contact with several of the folks I met there, one of them Will, and we all continue to learn from each other. Personally, I find it useful to be able to put names and faces to my fellow rookies, and have at least one common experience to look back on. And meeting one-on-one with four real live editors helped me gain a little perspective on this business; the four of them, and all the rest of you, are much more human to me now than before. For me, the conference was worth the price tag.

---


---



| | | |
| --- | --- | --- |
| | | |
| | - Algonkian Writer Events in The U.S. - | |
| | | |

At the Algonkian Writer Retreat you can be as goal-focused or hesitant in approach as you wish. You can go to a workshop or two, discuss your novel with us, have your synopsis and writing samples read by our onsite mentors, or just clear your head and find your path, whatever works for you, whatever helps you grow as an aspiring author...

[more]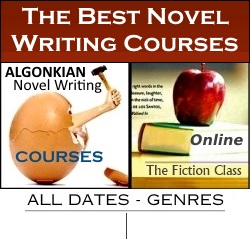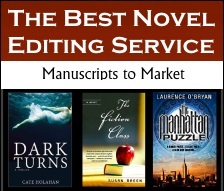 ---
It began at Algonkian Park and evolved into "The Fiction Class" by Susan Breen. Going into 2019, Algonkian events have assisted and networked writers into dozens of agent and publishing contracts. More information can be found on our commentary page.

---

THE NEW YORK PITCH CONFERENCE
---
BOOKS AND CAREERS
LAUNCHED
BY ALGONKIAN EVENTS
---
WRITERS AND AUTHORS
TALK ABOUT ALGONKIAN


Interview with Algonkian attendee, author Julie Kaewert: "Because I was changing agents, I knew it was important to learn how to package the MS effectively ... When I saw the Seven Mountains Writers Conference on the website, it looked like just the thing. In fact, it far exceeded my expectations in every way."  



Interview with Algonkian Writer Conference attendee, author Kate Gallison:
"One way to lengthen your life is to stretch it backwards, and so I read a lot of history. Early movies fascinate me. They were both like and unlike stage plays of the time, borrowing actors and melodramatic plots, but developing entirely new techniques for portraying dramatic action. "  



Interview with Algonkian attendee, Greg Haas:
"I could tell a story about how the process works. Fiction gave me a chance to go where non-fiction wouldn't let me, i.e., inside people's heads at both ends of the political food chain. The final inspiration came from a strange place Karl Rove spent a great deal of time."  



Interview with Algonkian attendee, Candy Somoza
: "The preparation work got us thinking about the book in the store, how it got there, what makes it sell. While we read works and studied the writing, we also focused on the outside, so to speak, the marketing, and that was essential to prepare us."  



Interview with Algonkian Writer Conference attendee, Barbara Marquart:
I also wanted to tell a story that celebrates the deep bond between mothers and daughters - the struggles we all face to transcend our circumstances, forgive each other's failures and accept each other's limitations in order to find peace.  



Interview with Algonkian attendee, author Thierry Sagnier:
"I was stuck, hadn't done any serious writing for months, and a friend of mine--also a writer--suggested I attend a workshop to kickstart me. So I looked on the net and found that there were quite a few places that offered what I wanted, but when I researched the Algonkian conference, I recognized the name of a reporter I really respect. He'd been there and was highly complimentary, so that sealed it for me."  



Interview with Algonkian attendee, Rae Bryant:
"After completing the first draft of
Ficklestick's
, I wanted professional guidance and a community of writers to help me marinate the work. It was important to me as a first time novelist to seek feedback before finalizing the intricacies. By retaining a sense of early process malleability, I was able to really hear criticisms and then incorporate skills learned. Algonkian provided the perfect setting."  



Interview with Algonkian attendee, Alex Keto:
"I've been to handful of other conferences and decided that if you find yourself in a large room with someone almost out of eyesight in the front talking at you, the results are what you would expect: generic advice that doesn't really help."  

---
Algonkian Writer Conferences
2020 Pennsylvania Ave, NW
Suite 443
Washington, D.C. 20006
---