AAC Desert Buffet and Bad Novel Writing Advice
A relatively interesting grab bag of things and illuminations such as Kara's Cabinet of Themes and Curiosities, Algonkian coffee pitching, plus sassy and intellectual reviews of novel writing videos. More to come too! Love you guys.
We are the makers of novels, and we are the dreamers of dreams.



WTF is Wrong With Stephen King?

---
An Algonkian Success Story
---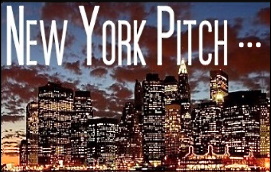 ---