AAC Desert Buffet and Bad Novel Writing Advice
A relatively interesting grab bag of things and illuminations such as Kara's Cabinet of Themes and Curiosities, Algonkian coffee pitching, plus sassy and intellectual reviews of novel writing videos. More to come too! Love you guys.
We are the makers of novels, and we are the dreamers of dreams.
Forums
A forum for posting and commenting on the many (and often ridiculous) novel writing advice videos found on Youtube. Feel free to let it rip, but be respectful. Nothing derogatory concerning the speakers. The mission here is to expose and question bad novel writing advice that does not bear up under scrutiny. Members of the Algonkian Critics Film Board (ACFB) include Kara Bosshardt, Richard Hacker, Joseph Hall, Elise Kipness, Michael Neff, and Audrey Woods.

Stephen King's War on Plot
Writing a Hot Sex Scene
The "Secret" to Writing Award Winning Novels?

Book reviews taken to the next level for the benefit of aspiring authors. This includes a unique novel-development analysis of contemporary novels by Algonkian Editor Audrey Woods. If you're in the early or middle stages of novel writing, you'll get a lot from this. We cannot thank her enough and look forward to her future thoughts and manifestations.

Best of AAC. A collection of ravels and unravels, combed feed, and worthwhile nuggets plucked from many sources here at AAC. Cara carefully selects only the best and presents them in an array certain to illuminate and entertain... Cara comments also. We can't get enough!


Ready to Get Published? Part I
Ready to Get Published? Part II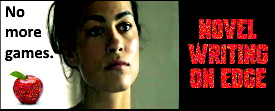 WTF is Wrong With Stephen King?


---
An Algonkian Success Story
---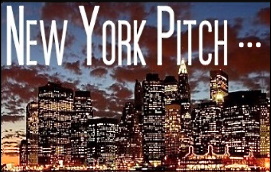 ---