Novel Writing on Edge - Necessary Nuance, Strong Bewares, and Actual Results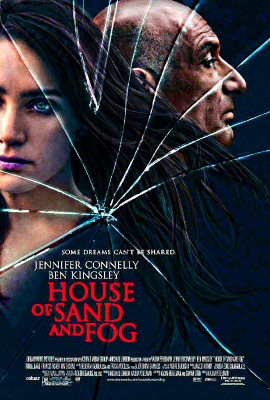 Platitudes, entitled amateurism, popular delusions, and erroneous information are all conspicuously absent from this collection of detailed novel writing guides and maxims. The goal is to provide you, the aspiring novel author, with the skills and knowledge it takes to realistically compete in the commercial book market of the 21st century. Samples as follows:



Introduction to "Novel Writing on Edge" - Goals, Methods, Tradition


Labors, Sins, and Six Acts - The NWOE Novel Writing Guide


Seeking the High Concept - Write a Tale That Might Actually Sell

Okay, I'm here, so where do I go now?
____
---
41 topics in this forum
SEE ALSO: NWOE Bad Novel Writing Advice - Beware and Serious? Novel Writing on Edge is dedicated to the art of novel writing and assisting you to become published by a major commercial imprint or well-regarded literary press. Platitudes, entitled amateurism, popular delusions, and poorly presented or erroneous information are all conspicuously absent from this website. As the official blog of Algonkian Writer Conferences, it's mission is to provide you, the aspiring novel or narrative non-fiction author, with the realistic skills and knowledge it takes to succeed in the difficult book market of the 21st century. We tell it straight up. It's not…

What makes for good drama is a constant. To begin, we combine Siegal's "nine act structure - two goal" screenplay (very much like the Syd Field three act except that the "reversal" from Field's structure joins "Act 5" in Siegal's version) with the Field classic three act. The Two-Goal Structure, Siegal maintains, creates more dynamic plot tension due to the insertion of PLOT REVERSAL later in the story. We concur. NOTE: "Plot Point" is defined here as a major occurrence that emphatically changes the course of the story. In the genre novel as a whole, we see three to five major plot points depending on various factors: a first PP that begins the rising action, s…

Aspire to be a great genre author? So what's your high concept? If you fail to grasp the vital importance of this second question, you will fail to conceive much less write a publishable genre novel - thriller, mystery, fantasy, horror, crime, SF, you name it. Just not going to happen. Don't let any writer group or self-appointed writer guru online or writer conference panel tell you otherwise. You're competing with tens of thousands of other aspiring authors in your genre. Consider. WHAT IS GOING TO MAKE YOUR NOVEL STAND OUT from the morass of throat-gulping hopefuls who don't know any better? Believe it or not, 99.5% of the writers in workshops all acros…

You will discover below a series of scholarly, researchable, frank and indispensable guides to conceiving and writing the commercial genre novel, as well as the plot-driven literary novel. But the cutting edge of the developmental peels and prods as presented makes an initial big assumption, namely, that you are honestly desirous of true publication either by a classic publisher or traditional literary press, and therefore, willing to birth the most dynamic and can't-put-it-down novel you possibly can. Further, you are also naturally desirous of great sets, mind-altering theme, unforgettable characters, and cinematic scenes, among other things. Does that go without saying…

If you've won a Pulitzer you might consider disregarding the advice in this section, but it's not advisable. No article here at WE could be more representative of the Algonkian model-and-context method of novel writing than this. Look at the percentage of novels on the shelf right now that concentrate on creating a character the reader will become concerned with without hesitation. Quite a few, yes? A novel hook with an interesting, unique, and sympathetic character will make agents sit up and take notice. This is vital to avoiding a rejection slip. A few classic examples of what we're talking about as follows. The name of the character in question…

From the Desk of Agent Richard Curtis ***** (Best of Writer's Edge) "The truth is that if all other things are equal, the author with better writing skills is the one who will rise out of the pack." As the stakes continue to rise in the publishing business, writers are adopting a wide range of strategies to advance themselves out of the midlist and onto better-selling plateaus. I myself have recommended a number of such strategies. Recently, however, as I respond again and again to the question of what one can do to escape midlist oblivion, it's begun to dawn on me that many writers have been ignoring the most obvious …

Let's get to the point. Yes, we know CATCHER IN THE RYE and HUCKLEBERRY FINN and THE GREAT GATSBY could never have been famous novels without the engaging first person voice of their protagonists. And yes, first person is fashionable now in select genres (only because certain successful novels in the near past were hacked out in first person, e.g., GONE GIRL and THE HUNGER GAMES, thus leading New York publishing to illogical conclusions and a very poor memory for history--think HARRY POTTER or THE BOOK THIEF for starters); however, multiple third person is the best and most cinematic way to relate a dynamic work of fiction, as will be demonstrated. Unl…

Without them many of the best selling novels of all time would simply cease to exist, their supporting beams cut away, the shell of remaining "story" quietly imploding to ignominy and self-publication. Consider the impact on a scene, any scene, as soon as the author moves the chess piece of antagonist onto the page. The mere presence of a Javert from "Les Miserables," Assef from "The Kite Runner," or Nurse Ratched from "One Flew Over the Cuckoo's Nest," immediately energizes the environment. The narrative and dialogue literally crackle and groan with antagonist. What chances do you as a writer have of getting your novel manuscript, regardless of genre, commer…

Classic and humorous portrayal of the ultimate, ignorant narcissist who one day decides he's going to be a best selling author overnight. If necessary, he'll max out his credit cards! ________________________________

HOOK OR LOG WITH CORE WOUND AND CONFLICT Your hook line (also known as logline) is your first chance to get a New York or Hollywood professional interested in your novel. It can be utilized in your query to hook the agent into requesting the project. It is especially useful for those pitch sessions at conferences, lunches, in the elevator, or anywhere else. When a prospective agent or editor asks you what your book is about, your high-concept hook line is your answer. Writing one also encourages a realization of those primary elements that will make your novel into a work of powerful fiction. The great novel, more often than not, comprises two stories: the exterior…

Prepared for appropriate frustration and tapped out fingers? Using our favorite "stand on the shoulders of the classics" approach, we're going to examine the role of detailed character description when it comes to enhancing prose narrative. We've touched on this previously with our High Impact Narrative article and a caboose of Enhancement via Nabokov, but we're not done yet. Let's look at various examples and techniques. A GREAT DAMP LOAF From Annie Proulx's "The Shipping News": "A great damp loaf of a body. At six he weighed eighty pounds. At sixteen he was buried under a casement of flesh. Head shaped like a crenshaw, no neck, reddish…

Once more, the classics speak to us. What is one of the primary reasons novels get rejected? The narrative is too passive. It ultimately falls flat, quiet and dull. Details are insufficient, metaphors lacking, lack of energy obvious, circumstances predictable (see also Narrative Enhancement via Nabokov). So what to do? At WE we believe in learning from great authors whose shoulders we stand on. Therefore, we've developed a means of addressing this issue. We wish you to seek inspiration from the prose extractions below and utilize them for purposes of defeating passivity via emulation. In other words, you will intentionally choose and compose fictional subject matter…

A WATERSHED EVENT FOR SERIOUS WRITERS Whatever the stage of your project or writing life, know that all writers, if they desire to become commercially published, must see and enter the Epiphany Light. First of all, what is the "Epiphany Light"? The EL is a state of mind crucial to any aspiring author desirous of commercial or serious literary publication, and one which clearly divides the 99% from the 1% of those who've learned the hard way how challenging it is to have their expertise and projects taken seriously by professionals in the publishing business. But are the percentages so drastic as depicted here? Yes, and probably even more so. Consider …

So now you're writing the novel, or rewriting it, or preparing to? There is so much to consider your head has exploded and now you're groping for the parts. Nevertheless, we strongly recommend in this phase somewhere between false confidence and mortifying epiphany that you wisely execute your novel a scene at a time. No better organizing principle than this. Forget chapters, for the moment. Know that each scene serves a purpose, often more than one, e.g., pushing the plot forward while introducing a major secondary character. Each scene also evolves with its own beginning, middle, and end (see the steamy example below). Btw, if you've not yet done so, great idea to…

When it comes to rewriting, a writer must make hard choices. Fitzgerald warned us writers about the danger of becoming way too attached to something you've written. "Keep an objective eye on the whole piece," he says, "and if something isn't working get rid of it." In a 1933 Saturday Evening Post article titled "One Hundred False Starts," he writes: I am alone in the privacy of my faded blue room with my sick cat, the bare February branches waving at the window, an ironic paper weight that says Business is Good, my New England conscience–developed in Minnesota–and my greatest problem: "Shall I run it out? Or shall I turn back?" Shall I say: "I know I had so…

What should be percolating in the aborning author's mind from the very start? Let's Talk About Passion A few basic questions first. Why are you writing a novel? For reasons of ambition, ego? Well, why not? Most of us, in one way or another, tend the ego. We want recognition, validation, a chance to prove our ability to others and thereby rise above (careful... verging on narcissism). We may need to prove something to ourselves, or more simply, gain a degree of independence from an unsatisfactory mode of existence, the existential nausea of daily grind. We might require purpose, a desire to fill our lives with pursuit that restores us with a mission, and wha…

Before the novel, there was drama... Ancient dramatists understood the requirements of a good tale, one in which willful human beings engaged in major conflict, the goal being to possess or achieve something of value. A designated character, by virtue of position and personality, became the antagonist, naturally defying the efforts of the protagonist, or hero, to overcome. This basic conflict scenario resurfaces again and again in a myriad of forms, not only in life, but in novels, short stories, and of course, film and television. What makes true dramatic conflict so universally effective is not only its ability to create tension, suspense, and powerful characters, but …

You begin your first novel with equal parts ignorance and false optimism. Many months, or even years later, you finally learn the enormity of your mistakes. Those popular writer magazines and the sociable little group of amateur writers that looked like a great plan, at first, now appear unreliable and even time wasting. At this juncture, you will either deny reality, quit altogether, or else vow to become a true and humble apprentice to the art of novel writing. Ne confondez jamais une seule défaite avec une défaite finale. - F. Scott The process above is nearly inevitable for the vast majority of aspiring authors, and only t…

The literary science of accomplishing exposition is set in stone. The inexperienced writer dumps it like rocky weights on the reader's head (or not at all).The experienced author delivers at the right time and place, fusing it within the narrative flow so as to avoid the appearance of artifice. But wait, let's provide a simple definition before going further: "exposition" is that sum of information which must be delivered to the reader to enable them to fully understand the plot of the novel going forward. Generally speaking, the reader learns exposition in a similar manner to the way life teaches it, e.g., upon moving into a new neighborhood, you learn the backgrou…

From the desk of Jeff Lyons. The last decade has given birth to the biggest revolution in the printed word since the invention of movable type. The convergence of software technology, legacy print publishing, and the Internet has leveled the playing field and given most people the ability to read, write, and distribute the printed word on unprecedented scales. Now, anyone with the will to write can find an audience, publish their work, and make a life for themselves as an authorpreneur. Along with this self-publishing revolution has come a series of mini-revolts. One of those involves a major shift in the traditional way novels have been adapted for the scr…

As you explore the nooks and literary crannies of WE, you'll find considerable words devoted to warning you away from foolish and terrible advice. But what about professional, tested, and proven advice? Below are ten bullet points for aspiring authors designed to help them overcome any confusion or misdirection when it comes to starting the novel. However, before you investigate, make certain you've already prepared by reading this sensible prologue. Note: the list below makes a base assumption that the writer is a relative novice and currently searching for direction and focus--the same stage we've all endured. For those in the second stage, or higher, the list might …

When considering your novel, whether taking place in a contemporary urban world or on a distant magical planet in Andromeda, you must first sketch the best overall setting and sub-settings for your story. Wasn't it F. Scott Fitzgerald who said something like, "Setting is 60% of what makes your novel stand out"? A great setting maximizes opportunities for interesting characters, circumstances, and complications, and therefore makes your writing life so much easier. Imagination is truly your best friend when it comes to writing competitive fiction, and nothing provides a stronger foundation than a great setting. One of the best selling contemporary novels in recent memor…

Note, MARKET VALUE FIRST... Listed below are a summation of "coverage" checkpoints utilized by various screenplay and novel ms readers in both Hollywood and New York. Not every publisher intern or assistant will necessarily employ all these categories (a mistake), however, they're a great checklist for you, the aspring author, to help ascertain whether or not you're meeting your goals for a successful commercial genre novel. MARKET VALUE: Originality, freshness - high concept Clear target readership? Hook Quality STRUCTURE: Act Zero backstory development Exposition delivery Effective setup with inciting incident Plot line…

From Drab or Quiet to Can't Put It Down What's one of the best ways to ensure a publishing contract? Master the art of writing fiction narrative, of course. But what does that mean, and are you sure you know the difference between relatively quiet fiction narrative and verve-packed narrative? Are you setting your standards high enough? Are you aware of the level of craft and attention to detail that will make you a great writer with not only a solid career, but a huge number of conference appearances wherein you can, with little effort, and in front of hundreds of people, act like a legend in your own mind? Writers set standards for themselves, often ignora…

First and foremost, the aspiring author must conceive and plan the steps of central conflict, the major source of drama that drives through the core of the novel from beginning to end and which zeniths with an important climax, the "falling action" of denouement to follow. This is true for nearly every genre-- thrillers, suspense, science fiction, fantasy, historical, etc.--with the exception of the most literary of works. Conflict, tension, complication, drama--all basically related and serving to prevent a reader's eyes from straying. Since the early days of literary time, serving up a big manuscript of quiet is a sure path to damnation. So what is the best way…