Erotic Musings With Mandy

The Literary Queef Chronicles continue. After picking up where she left off in 284 A.D., the legendary Celtic Queen of Queef is reborn in America for the purpose of reclaiming her role as the world's most popular oracle of romance and erotica. Mandy knows it all and says it all!
---
3 topics in this forum
Hello out there! Now that January is here and we have a long way until the warmth returns, let's find it somewhere else, shall we? Let's talk about well written romance (and where to find it). Not to be a traitor to my genre and all, and this will sound completely and royally snobbish, but I am very anal about my choices when it comes to what I read. Let us clear something up. First off, there is nothing wrong with anal. Open your mind and free your sphincter. She deserves some fun too! Now that that's settled, let us open the gaping hole that is well written romance. Did I say 'gaping'?! I did. Such a great word! I have had to consisten…

Oftentimes, as writers, we are sparked by an idea. That idea doesn't have to be a bolt of lightning either. Sometimes it comes from a one-minute commercial on television, or the random stranger who sat in front of you on the train ride home, or it could have even been the conversation you had with the clerk at the checkout counter in Target. It happens in infinitesimal ways; little ideas bubbling at the surface, egging to be written down and made into something.... Orgasmic. So here is an example. One year, my sons had a summer art class in a town about thirty minutes away. The class was only 2 hours long, so I would find a place to sit in a local coffee s…

I am often affronted by the idea that I am considered by many to be the lowest form of writer. I scrape the bottom of the barrel, just hoping for a seat at the grown-up table. I get made fun of from time to time, questioned by many, mostly old men, and belittled by those who "know" for sure what intelligent writing is. I hang my head a bit, think of changing genres. Then I remember all the lonely housewives I help to navigate their partners tiny members and I feel a little better inside. I also drink a lot. It's a skill. And I have it. If you do too, or at least desire it, don't you dare let anyone make you feel bad for wanting it. Writing about sex is FU…

WTF is Wrong With Stephen King?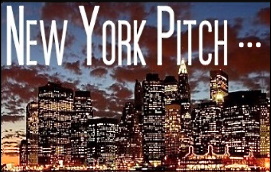 ALGONKIAN SUCCESS STORIES
---