• The Home Page

• Algonkian FAQ Page

• About Algonkian WC

• Writer Events and Retreats

• Author Talk and Contracts

• Pre-event Assignments

• Event Comparisons

• The Event Faculty

• Novel Writing Courses

• Contact Algonkian WC




SHARE WITH OTHERS


           






• Crucial "Edge" Advice

• Women on Writing

• Book Review Feed

• New Literary Agents

• Interviews With Agents

• Advanced Craft Notes








Contracts and Comments   Conferences    FAQ   Novel Writing Courses   Faculty



Autumn Writer Retreats on Both Coasts




    If you wish to compare Algonkian events click here.

    If you wish to read writer/agent/author reviews click here.





Retreats at Algonkian Park, Monterey (CA), and Pacific NW

(DATES TBA CA and PACNW)

Pacific NW Retreat    Monterey Retreat    Algonkian Park Retreat


On this page you will find information on our unique, small-group writer retreats that focus on editing, writing, and market-positioning the novel, as well as short story writing, publishing and memoir. All retreats are open to application. Like most European and American retreats, writers will discover themselves immersed in a scenic and relaxing location, but unlike most other retreats, writers will have ample one-on-one time with commercial professionals (agents and editors, not just authors) as well as experience a pragmatic dose of the technique and knowledge necessary to make their novels, memoir or short fiction, as competitive as possible in the marketplace. We advise you to carefully review pre-event assignments as well as the specific mission of each retreat (the Pacific Northwest Writer Retreat, e.g., is also a workshop) before applying.




Our Unique and Professional Writer Retreat Faculty

You will work with a team of professionals (Paula Munier, Michael Neff, Caitlin Alexander, Andrea Hurst, Robert Bausch and others) who possess solid track records and a range of practical experience in the world of creative writing, editing, and publishing. Our success rate has born out the fact that only a certain kind of professional is truly qualified to provide the accurate and detailed advice a writer needs to succeed in this current marketplace. No longer is the faculty credential of only being an author good enough.



Mission of The Algonkian Park Retreat in Virginia - Open to Applications

This event is an evolution of our Algonkian Park Workshop, now enhanced with new pre-event studies as well as greatly extended personal consult time with business professionals. The retreat takes place at Algonkian Park in Virginia--a beautiful and rather enormous expanse of land beside the Potomac River, yet only minutes from quality restaurants and shopping. The scenery, the local wildlife and deer families, the walks along the river and hiking trails, all combine to provide you with an environment conducive to productive writing and soul searching. This place is where Algonkian began...    Algonkian Park Writer Retreat




Mission of The Monterey Writer Retreat in California - DATES TBA

Only once before have such experienced writer-mentor professionals gathered on the wondrously scenic and soothing Monterey Peninsula for the express purpose of working intimately with aspiring authors, fiction and memoir writers. In fact though, literary people of all kinds have journeyed for over a century to this location on the California west coast. They come in search of inspiration, individuality, purpose and vision, but more importantly, they all eventually come to share an understanding that art has preceded their arrival in the form of a brutally beautiful sea and windswept shore...    Monterey Retreat




Pacific Northwest Workshop Retreat - Place and Mission - DATES TBA

Like other Algonkian events, this retreat enables writers to work on their novels in a pragmatic, mentored environment while locating them in a genuinely scenic and relaxing place. The retreat is enhanced with new pre-event studies, extended personal consult time with business professionals, and an emphasis on making each writer's work as competitive as possible in its chosen market. It all occurs north of Seattle, off the coast on Whidbey Island, in a special spot called Langley--a lovely, quaint seaside town in Washington state known for great restaurants, book stores and to-die-for coffee shops.    Pacific NW Retreat








---



| | | |
| --- | --- | --- |
| | | |
| | - Algonkian Writer Retreats in The U.S. - | |
| | | |


Pacific NW Writer Retreat: like other Algonkian events, this retreat enables writers to work on their novels in a pragmatic, mentored environment while locating them in a genuinely scenic and relaxing place. The retreat is enhanced with new pre-event studies, extended personal consult time with business professionals, and an emphasis on making each writer's work as competitive as possible...



---
Algonkian Park Writer Retreat takes place on a beautiful and rather enormous expanse of land beside the Potomac River. The scenery, the local wildlife and deer families, the walks along the river and hiking trails, all combine to provide you with an environment conducive to productive writing and soul searching...



---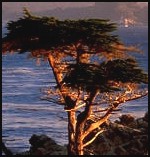 Monterey Writer Retreat : only once before have such experienced writer-mentor professionals gathered on the wondrously scenic and soothing Monterey Peninsula for the express purpose of working intimately with aspiring authors, fiction and memoir writers. In fact though, literary people of all kinds have journeyed for over a century to this location on the California west coast...



---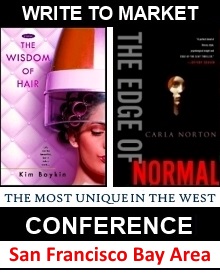 ---
Algonkian Writer Conferences
2020 Pennsylvania Ave, NW
Suite 443
Washington, D.C. 20006

---