Contracts and Comments
Conferences
FAQ
Novel Writing Courses
Faculty
---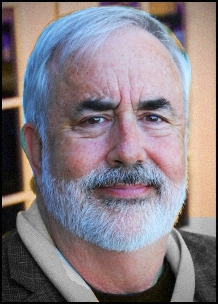 Interview With Algonkian Chief Michael Neff

Andrea Hurst (first appeared in "Authornomics")


January 26, 2014
With a publishing industry that is ever in flux, it can be hard for an aspiring author to figure out what information is relevant and what she needs to do to be successful. Recognizing this, literary agent Andrea Hurst and writer/blogger Cherise Hensley present a series of weekly interviews with publishing industry specialists. The AUTHORNOMICS Series features literary agents, editors, authors, marketers and more talking about their opinions on the publishing industry, writing, and what a writer needs to know.
---
Michael Neff is the creator and director of Algonkian Writer Conferences and the New York Pitch Conference, as well as other Algonkian events. As a result of his "Algonkian method" workshops and his own editorial expertise, Michael and his programs have ushered dozens of authors over the past several years into agent contracts as well as publication contracts with major houses.
---
As the creator as well as the director of both the Algonkian Writer Conference and the New York Pitch Conference, how have you seen these conferences evolve since their inception? How are these conferences different from others offered around the country?
Thanks for this interview and the opportunity to be part of Authornomics. Algonkian evolved from small workshops on the Potomac thirteen years ago to a multi-event environment on both coasts, as well as a growing online presence at Author Salon.Com's novel writing program. The New York Pitch Conference is our flagship. The events differ, for the most part, from other writer conferences and workshops in significant ways. We make certain that writers at our events receive critical advice on their story and prose narrative from professionals only, i.e., literary agents, acquisition editors, and published authors. We therefore differ from the MFA approach and other workshops in this regard. "Advice" from beginners and nonprofessionals, however well intentioned, can frequently be counterproductive, and we cannot condone such an environment. I recall several writer workshops at other conferences, as well as private workshops, and I cringe looking back on all the bad advice and ignorant observations about market, craft and plot that were knocked around.
Our events are smaller sized than the average writer conferences. Why? Because our methods of teaching and interaction with writers and professionals just do not work in a big conference setting. Even at the New York Pitch Conference we create a relaxed and personal environment. No bells or buzzers or pressure or "speed dating." That works for big conferences because you have a big load of people to move in and out on a tight schedule. That doesn't work for Algonkian.
We also provide an important number of primer assignments and readings that our writers must complete before coming to a workshop or conference. We want to impart as much knowledge as practical beforehand so that the writers hit the deck running when they arrive. Among other things, we provide plot, premise, title, pitch and hook line models, as well as a great article on comparables. Writers are able to approach these elements and consider them prior to arrival, thus enabling them to utilize the workshops more effectively, and also communicate to professionals more effectively.
And one last thing. We protect our writers and do not force them to interact with snarky or hostile professionals, and we all know there are a few out there. All of our faculty are knowledgeable and generous with their time. We wouldn't have it any other way. What value to a learning or pitching circumstance if someone is making people leave the room in tears?
Can you tell us a little about the "Algonkian method"? How did you come up with the name and concept?
Generally, the Algonkian method involves the aforementioned elements that make for a different kind of writer event. Also, we believe in a syllabus, pragmatic instructional materials, essay and novel readings, building creds via short fiction, and creating publication plans, insofar as possible, for each writer.
"Algonkian" itself derives from a place called Algonkian Park, on the Potomac River near Washington, D.C. We started our first workshops there, and the name stuck.
What do you usually look for in a pitch? What's one of the biggest turn-offs for you in a pitch?
A pitch that is imprecise, muddled, or way too long, or some combo thereof, creates a condition of frustration for all concerned--unless and until a way can be found to correct it. For many, this actually involves a rewrite of the novel. The pitch is simply a method of artfully communicating what your novel or nonfiction is about. If you can't communicate a project that will sell, it usually means you have not written a project that will sell. At this juncture, we use the pitch as a means of driving further into the story. The intent is to discover what is working, what is not, and what, if anything, is missing. Plot, premise, characters, theme, everything is out on the table. Many of our writers have completely rewritten their novels as a result of the pitch process, and several have been published because of it. A good example is Kim Boykin, the author of The Wisdom of Hair.
What does your position as an associate for AEI Film Productions involve? How did you first get into this area?
I moonlight as an agent and developmental editor for AEI and StoryMerchant. I'm now the AEI Associate for the SF Bay Area. The owner, Ken Atchity, became acquainted with Algonkian and attended some of our events. Recently I have helped develop, edited and agented, or co-agented, two important books: Rise of the American Corporate Security State--Six Reasons to Be Afraid, a nonfiction by Beatrice Edwards (Berett-Koehler), and Murder at Barclay Meadow, a "social media cozy" by Wendy Eckell (Thomas Dunne). Several more novels are on the way, including another high-concept cozy mystery and an adult fantasy novel with series potential. Also, several Algonkian books have been ushered into contracts with AEI/SM, most recently The Last Scribe by Rachel Walsh.
On the film side, we are working to produce Firehouse Shih-tzu, a comic film about a hero "firehouse dog" out to stop a dangerous arsonist in Brooklyn. I co-wrote the script. The sequel, Up Shih-tzu Creek Without a Poodle, is being written. It's amazing what inventiveness can erupt from three bottles of Napa Cabernet.  Additionally, we are also working to produce Message to Shigatse, a controversial humanist film from NextPix productions about the Chinese kidnapping of the Panchen Lama. The hunt for a lead actress is underway. We have feelers out to Kate Winslett's camp at the moment. Fingers X'd!
What are some of the biggest challenges you find in transforming books into films? Can a film ever be as good as a book?
High-concept genre books are generally easy to convert to the three-act film structure. They hit the same plot points and notes. But we all know that the film medium is limited to what it can display or provoke. Novels are not. The great novel will always outweigh the film because it can contain so much more, go more places, reveal more things. That's not to say a good movie can't be better than the novel upon which it was based. There are always exceptions. I've heard competing opinions re SIDEWAYS, for example.
What or who inspires you in your own writing?
I've been inspired by a wide variety of authors, including Calvino, Marquez and Paz, H.G. Wells and Kipling, Flannery O'Connor and Eudora Welty, F. Scott and Kesey, N. West, Robert Olen Butler and Jayne Anne Phillips, among others. They've helped me develop a competitive narrative style that often features the surreal or fantastical.
What do you perceive as what's hot and what's not in genres at this time
I recommend those perennial storytelling tropes that have a huge dose of indefatigable human psychology backing them up: erotica/romance and fantasy/speculative fiction. From Jason and the Argonauts to Harry Potter, we can't get enough of big fantasy tales, urban and SF included. And as for erotica and romance? That will stick around until we become a sexless species, which won't be anytime soon. We've got more than 50 Shades in our future.

What is your best advice for new writers looking to get published in today's market?
Stay away from unproductive writer groups and amateur advice, take a few years to learn how to truly write competitive fiction narrative and plot, develop a high-concept story and test market it at writer conferences, and last but not least, learn from professionals in the business how to position your story for the market and how to pitch it. Did I leave anything out? Actually, quite a bit between the commas, but all related. Let's don't forget THICK skin and a willingness to learn. Too much narcissism will kill you!
You offer a variety of writer's retreats. What kinds of opportunities are available for writers at these retreats?
Our smaller intensive workshops are for select writers looking to dig deep and improve their novel or narrative non-f at all levels, while the New York Pitch is the more exclusive event with a tighter screening process. The NY Pitch focuses on developing the major fiction elements and combining them into a workable pitch to professionals who in turn provide more feedback on the premise and plot, etc., thus combining the best of workshop and networking opportunity. All of the events provide ample opportunities to interact effectively with professionals. We have a page on the Algonkian site that compares the events in detail and rates their intensity level.
What is your worst experience at these events? Do you have one by chance?
The relentless narcissist who is a terrible writer, refuses to be taught a thing about writing fiction, and yet believes their work is wonderful. We experience at least three of these people every year in various events, and all our workshop leaders have had the displeasure of working with him or her. We're often treated to diatribes and behavior similar to Tourette Syndrome. We even have the occasional N person going off the rails if we deny them entry to an event. It can get... strange. Thankfully, these types are rare.
Thanks so much for interviewing with us, Michael!
---
Andrea Hurst has over 25 years experience as a published author, developmental editor for publishers, and skilled literary agent. She works with both major and regional publishing houses, and her client list includes emerging new voices and New York Times best-selling authors. Andrea represents high profile Adult Nonfiction and well crafted fiction. Her clients and their books have appeared on the Oprah Show, Ellen DeGeneres Show, Good Morning America, National Geographic network and in the New York Times.
Cherise Hensley is currently pursuing her M.A. in English at the University of Idaho. She graduated from Whitworth University with a B.A. in English and marketing and also has a copy editing certification from UC San Diego. She has interned with Andrea Hurst Literary Management as well as the Rock & Sling literary journal and has been involved in the production of other print media such as newspapers, magazines, and yearbooks. Cherise is an editor and a writer, and loves discovering new books to distract her from everyday life.
---