Agenda, Workshop Content, and Prep

[ HOME ]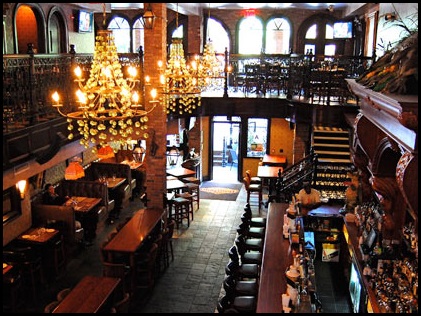 The French Quarter Author-Mentor Novel Workshop creates an intimate and professional environment that combines private meetings with small-group workshops, thus enabling aspiring authors to wisely approach the writing and publication of their novel. At the French Quarter event, aspiring authors will:
1) Work one-on-one with top authors and savvy market professionals.
2) Apply advanced story and narrative technique to their novel-in-progress.
3) Hone and improve their writer voice and style.
4) Learn the necessary inside mechanics of the publishing business.
5) Leave the workshop with a detailed plan to work towards publication of their novel.

Group workshop sessions will be interspersed with agent and author consultations, workshop assignments, as well as consults with workshop leaders.
Pre-Conference Study and Exercises
Please note, upon successful application and registration, students will be emailed a novel reading list, as well as pre-workshop assignments that focus on any one of several areas vital to plot and character development. Additionally, writers who so desire may request an analysis of their novel or work-in-progress ahead of time by Algonkian professionals. This analysis will be based on responses to online forum assignments that focuses on several aspects of the structure, premise, and narrative, and a phone consult will follow.
In the context of the novel, or novel-in-progress, writers in the French Quarter AMW will study and apply an array of narrative, scene, and structure technique, thus enabling them to begin, enhance, and/or reconstruct their work in more powerful and innovative ways. Exercises are derived from analysis of a select group of works by such dramatists and authors as Sue Monk Kid, Mitch Albom, Gail Godwin, Annie Proulx, Michael Chabon, Flannery O'Connor, Barbara Kingsolver, Tennessee Williams, Robert Graves, Hemingway, Fitzgerald, Nabokov, and others.
By immersing in the craft and narrative learned from select authors, the writer's expectations and goals for their own novel are considerably raised. Writers will be provided with considerable reference materials, including the ALGONKIAN WORKSHOP STUDY GUIDE which includes character analysis, dramatic complication guides, theme notes, structure and narrative checklists, and much more.
The French Quarter A-M Schedule
Upon arrival the night before, all writers will meet for dinner, and afterwards an orientation session will cover details and expectations for the next several days. On the first morning, writers attend workshops with Paula Munier and Michael Neff wherein their stories and projects are exhaustively discussed and reviewed with an aim towards making them pitch worthy, and therefore more commercially publishable. Workshop advice and critique are products of the professionals in attendance, not other writers. Why? Because we believe our approach to be more beneficial since it disallows all the varieties of counterproductive critique, however, participation by other writers is allowed as appropriate, though always moderated as necessary. We want our writers to get the best critique and advice possible, not to ping-pong between contradictory and often ill-informed opinions. In other words, we eschew the MFA approach to group workshops.

Writers are given homework assignments focusing on aspects of their writing, character and plot development. On day number two, the writers return to the workshop in the morning to review and discuss the assignments as they pertain to their work-in-progress. In the afternoon, writers pitch their work for review and critique prior to pitching to faculty mentors the following day. Honing of novels and pitches will continue, as needed, into the next morning. On day three, writers will focus on pitching their work and getting reactive feedback from the faculty mentors in attendance. Pitch sessions will take place in private. Sessions will last throughout the day culminating at 3:30 PM. An hour and a half break will precede dinner, drinks and French Quarter entertainment possibilities.

On day four, writers will meet one-on-one with workshop leaders to recap and arrive at a mutually agreeable publication plan, i.e., a detailed approach to what the writer must do following the event to stay on a realistic path to publication, and with realizable goals. On the final day, the event will wrap up by 1:30 PM.


---
Algonkian Writer Conferences
2020 Pennsylvania Avenue, NW, Ste 443
Washington, DC 20006

Algonkian Home Office:
Phone: 1-800-250-8290
info (at) algonkianconferences.com

---