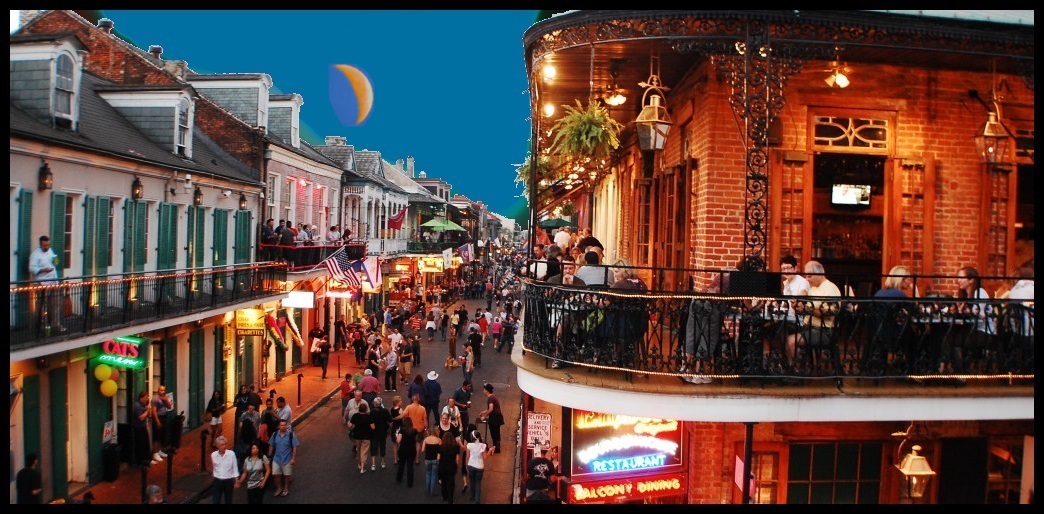 About | Must Know | Registration | Agenda | Application | FAQ
Can you imagine a better locale for a brilliant novel workshop than New Orleans, a center for all the best in American culture from art to music? As this article about Nawlins town puts it, "Normally when tourists or first-time residents come to New Orleans, they have a difficult time understanding the city. It looks like no other place in the United States. The first puzzling impression usually comes from the appearance of the French Quarter near many of the city's hotels... The size of the district startles even those well traveled in the rest of the nation. Few visitors, moreover, are accustomed to such a melange of people moving at all hours of the day and night in the very center of the city...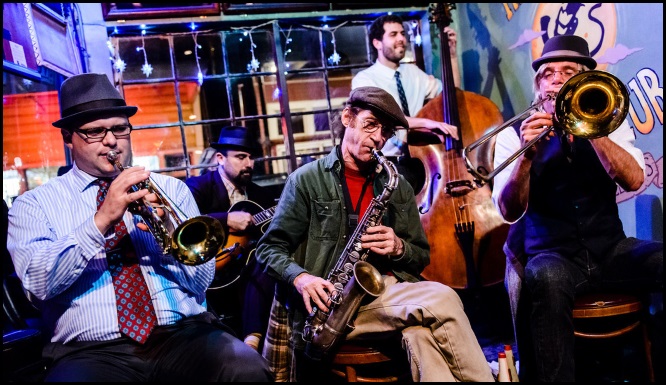 The food, the festival, the music are shared pleasures, because somehow a novel ethnicity, born of the New World, has emerged in New Orleans. Creole cuisine, jazz and other forms of local music, Mardi Gras -- all these famous attributes of the city give New Orleans a powerful sense of identity."

The French Quarter Author-Mentor Novel Workshop creates an intimate and professional environment that combines private meetings with small-group workshops, thus enabling aspiring authors to wisely approach the writing and publication of their novel. At the French Quarter event, aspiring authors will: 1) work one-on-one with authors and savvy market professionals; 2) acquire the market skills and advanced story and narrative technique they must know to become published; 3) learn the necessary inside mechanics of the publishing business; and 4) leave the workshop with a detailed plan to work towards publication of their novel... [more]





How Does The French Quarter Author-Mentor Workshop Differ from Other Writer Events?
The only novel development and writing workshop that starts before you arrive and continues after you leave.
We will explain below.
The French Quarter A-M differs in several fundamental ways. First of all, and most importantly, the French Quarter AMW creates a way for the aspiring author to get close and relaxed with published authors and business professionals in a manner that larger events disallow. Sufficient private face time with the right people is priceless.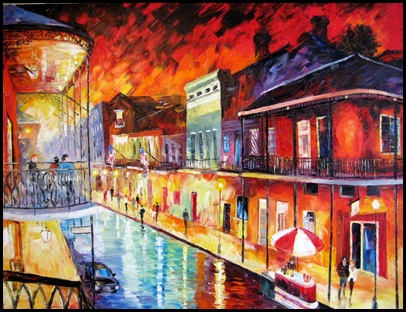 Second, attendees are taught (even before the workshop begins by means of pre-event assignments and mailings) to address all the major conflict/complication, plot, theme, narrative/voice, dialogue, scene construction, and character arc-and-development issues that affect their novel.
Third, writers are prepped in advance for their interactive sessions with authors, editors and literary agents, and the sessions are not rushed. The professionals are relaxed during the sessions and not bombarded by hundreds of conference goers.
Fourth, the French Quarter A-M provides a pre-event consult with a faculty editor, and as follow-up, novel building sessions online that take up where the workshop left off, and which conclude with more editorial review and assistance, as appropriate, with the query process. More information on this can be found on the Need to Know page.
Fifth, amateur opinions do not arise to compromise the quality of the workshop. Judgments on a writer's work are approved, filtered, and/or provided by professionals in attendance.





Come Prepared to Write and Learn From The Best
Because this workshop accepts far fewer writers than most conferences, those writers who are accepted are given more time to establish relationships with professionals who are present; and unlike several major celeb conferences, French Quarter AMW doesn't simply import name authors or agents to give inspirational messages and smile over cocktails.
Our prize-winning faculty are there to meet with writers in a setting conducive to productive discussion of writing and publishing. Writers with manuscripts will have an opportunity to pitch their work, and writers with works-in-progress will be able to network and learn about the publishing biz. To read more about the Algonkian approach in general, see our Frequently Asked Questions webpage.
The French Quarter AMW employs the Algonkian workshop syllabus, the Algonkian Study Guide, as well as an array of craft essays and articles written by Algonkian faculty. Once you've overviewed them, it will be obvious that literary craft at the French Quarter event is utilized more exhaustively than at other commmercial or academic workshops. [more]





The Hotel Monteleone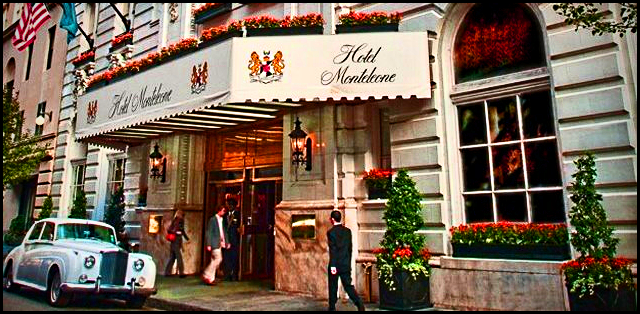 The Hotel Monteleone (reviews) is a posh classic in the core of the French Quarter, combining an ideal location with the sort of personalized attention you'd expect from a top rated hotel. In old Nawlins they say the French Quarter begins in the lobby of Hotel Monteleone: shop after shop of unique art and antiquities from around the world, quaint restaurants and drinking establishments line the French Quarter streets while primary tourist attractions are just steps from the Hotel Monteleone, including Jackson Square, Bourbon Street, the French Market, and the Riverwalk, where you can watch the steamboats along the Mississippi River.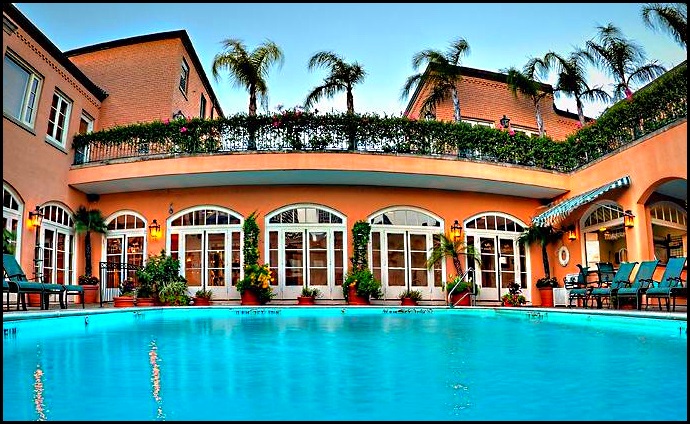 More Photos of The Hotel Monteleone
---
Algonkian Writer Conferences
2020 Pennsylvania Avenue, NW, Ste 443
Washington, DC 20006

Algonkian Home Office:
Phone: 1-800-250-8290
info@algonkianconferences.com

---



The 2016 French Quarter A-M dates are TBA.

The French Quarter Author-Mentor Novel Workshop attracts an ideal mix of experienced professionals dedicated to working one-on-one with aspiring authors for the purpose of teaching them the knowledge and skills they must have to be successful, as well as providing them with invaluable critique on their novel in-progress. All writers will work with an accomplished best selling author, an entertainment exec, a senior publishing house editor, as well as two literary agents and a seasoned writing workshop leader who is also a successful fiction writer and author.

The 2016 French Quarter A-M dates are TBA.

Faculty include NYT best selling author, Hallie Ephron, Executive Editor to Bestselling Authors Lyssa Keusch, literary agent of renown Kimberley Cameron, publisher and entertainment executive Brendan Deneen, literary agent and author Paula Munier, and Algonkian author-agent-editor, Michael Neff. Much more on them below.
---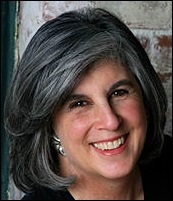 Hallie Ephron
New York Times Best Selling Author
Hallie Ephron is a famous American novelist, book reviewer, journalist, and writing teacher. She is the author of nine novels including "Never Tell a Lie," "There Was an Old Woman," and "Come and Find Me," as well as an Edgar Award finalist and four-time finalist for the Mary Higgins Clark Award. Hallie grew up in a family of writers, her parents Phoebe and Henry writing screenplays for famous films such as There's No Business Like Show Business. Hallie's how-to book, "Writing and Selling Your Mystery Novel: How to Knock 'Em Dead with Style," was nominated for a 2006 Edgar Award, and her novel "Never Tell a Lie" was made into a Lifetime television movie.

She is also an award-winning crime fiction book reviewer for the Boston Globe and teaches fiction writing at writer conferences.
---

Lyssa Keusch
Executive Editor
William Morrow
Executive Editor Lyssa Keusch acquires primarily commercial fiction for the William Morrow/Avon imprint of HarperCollins Publishers. Her main focus is on rich, textured, thought-provoking commercial women's fiction, contemporary upmarket or historical fiction, and high-concept thrillers, mysteries and suspense. She is also known to pass along high-concept fantasy work to interested editors at HC. Lyssa has launched the careers of New York Times bestselling authors James Rollins ($15 Million Deal) and Julia Quinn, with whom she is thrilled to continue to work. Among her other authors are New York Times bestsellers J. A. Jance, Jefferson Bass, Samantha James, and Elizabeth Boyle, award-winners Jamie Freveletti, Sean Chercover, Robin Burcell, and Mary Daheim, and international bestsellers Kathryn Fox and Glenn Cooper. While her list is generally comprised of commercial fiction, she enjoys editing the occasional narrative nonfiction project as well, keeping an eye out for memoir.
---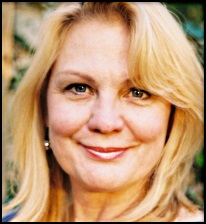 Paula Munier
Agent and Author
Senior Literary Agent & Content Strategist at Talcott Notch Literary, Paula Munier, has created and marketed exceptional content in all formats across all markets for such media giants as WGBH, Fidelity, and Disney. A writer and editor before becoming an agent, she's sold over 70 projects to the Big Five as well as many other publishers, most recent including the New York Times bestseller "Orphan #8" by Kim Van Alkemade, "Murder in G Major" by Alexia Gordon, "A Good Man With a Dog" by Roger Guay and Kate Flora, "Swiss Vendetta" by Tracee De Hahn, and "Christmas Chocolat" by Kate Defrise. Paula is always looking for good crime fiction, women's fiction, mainstream fiction, high-concept YA and SF/Fantasy fiction, as well as nonfiction. She is the author of several books, including "Writing With Quiet Hands," "Plot Perfect," and "Fixing Freddie: A True Story About a Boy, A Mom, And a Very, Very Bad Eagle."
---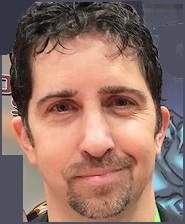 Brendan Deneen
Publisher and Executive Editor of Macmillan Entertainment
Brendan Deneen is a published author, a publishing house editor for Thomas Dunne Books, as well as the new executive editor of Macmillan Entertainment. He is actively looking for projects and concepts in a range of genres that can be made into novels, films, and long-running TV series. He began his career at the William Morris Agency, then onto Scott Rudin Productions and more development/production experience at Bob and Harvey Weinstein. Now one of the biggest mover-shakers in New York, Brendan has projects set up at Warner Brothers (with Bradley Cooper attached to star), MGM (with Dwayne Johnson attached to star), Universal TV (with Charlize Theron to produce) CBS, Warner Brothers TV, Endemol, Sundance TV, Legendary Pictures, and The Weinstein Company, among others. His debut novel, "The Ninth Circle," was named one of the best books of 2014 by Suspense Magazine and was recently adapted into a stage play.
---

Kimberley Cameron
Literary Agent
Kimberley Cameron was the co-founder of Knightsbridge Publishing Company with offices in New York and Los Angeles. In 1993 she became partners with Dorris Halsey of The Reece Halsey Agency, founded in 1957. Among its clients have been Aldous Huxley, William Faulkner, Upton Sinclair, and Henry Miller. She opened Reece Halsey North in 1995 and Reece Halsey Paris in 2006. Her associate Elizabeth Evans opened Reece Halsey New York in 2008, and in 2009 the agency became Kimberley Cameron & Associates. Kimberley has been a guest speaker at numerous writer's conferences over the years. She is looking for exceptional writing in any field, particularly writing that touches the heart, and makes us feel something. She's been successful with many different genres, and especially loves the thrill of securing representation for debut authors.

---

Michael Neff
Author, Teacher, Algonkian Director/Creator
Due to his "Algonkian method" novel writing events and editorial expertise, Michael Neff, Algonkian founder and director, has ushered dozens of authors in various genres into agent and publication contracts, including such novels as "On Maggie's Watch" by Ann Garvin, "Lipstick In Afghanistan" by Roberta Gately, "Croak" by Gina Damico, "The Edge of Normal" by Carla Norton, and "Murder at Barclay Meadow" by Wendy Eckel. As an agent associate, he is actively searching for high concept projects that can be transformed into films or books. He collaborates with Macmillan Entertainment to develop new high-concept projects for film and print, recently serving as a developmental editor for MAGICIAN'S IMPOSSIBLE--to be published in 2016 and recently sold to Fox Studios for television production. Michael has also created and contributed as editor to several literary projects including The Potomac Journal of Poetry and Politics, Del Sol Press, and Del Sol Review. The second edition of Michael's novel, "All The Dark We Will Not See," is published by Serving House Books, and his fiction and poetry have appeared in such prestigious publications as North American Review, Quarterly West, Mudlark, The Literary Review, and Conjunctions, among many others.
---
---