Mission of the Algonkian Novel Workshop and Retreat
March 22 - 26, 2023 : Tuition Includes Lodging and Meals, All Shops & Programs
---
Application and Registration | Pre-event Novel Development | Contact Us
Like other Algonkian events, this workshop retreat begins before you arrive with pre-event assignments and readings, and continues after you depart with a post-event novel development program online. It also includes a broad range of faculty, an array of vital workshops, as well as extended personal time with business professionals.




Best Little Novel Workshop in the East



This event takes place at Algonkian Park in Virginia--a beautiful and rather enormous expanse of land beside the Potomac River, yet only minutes from quality restaurants and shopping. The local scenery, wildlife and deer families, the walks along the river and hiking trails, all combine to provide you with an environment conducive to productive writing and soul searching.

In keeping with the spirit of this place and the goals of this unique workshop retreat, you can be as goal-oriented or as hesitant in approach as you wish. You can show us your manuscript, improve your skills, have your work read by our writer mentors, attend our workshops, pitch a literary agent or two, whatever works for you, whatever helps you grow and discover your vision as a writer. You discuss with us ahead of time via the Algonkian Writer Retreat Application the goals you wish to accomplish, and we'll work with you to make it happen. Do you wish to discuss the reality of the current fiction market, your novel project, plot and characters, or perhaps get feedback on the opening hook or a few sample chapters? Or would you simply like a relaxed and productive dialogue about your goals as a writer?



Our most frequently asked question, and the answer as follows:
My novel is at an early stage. Is this event right for me?

This workshop retreat is for writers at all stages. If we're working on story development, premise, appropriate narrative skills, and scene creation, for example, then the sooner you master these, the better for your novel, and for you as a writer. Why spend an extra two or three years on a development arc that won't work? Or a premise that won't sell? Why not proactively solve these critical elements, and in a way that will lead to actual commercial success?

Algonkian Author Contracts and Writer Testimonials ("News Clippings")


Crucial Prep and Post-Event Development


As noted above, this one begins before you arrive and continues after you depart. Writers receive specific assignments and readings found in the novel development forums of Algonkian Author Connect. At the conclusion of the retreat, you will be provided a follow-up novel development program online which includes additional faculty consult. Participation is strictly voluntary, but we strongly encourage it, especially if you're serious about writing a commercial novel you wished to see published.




Daily Schedule Notes



Writers who faithfully work on the pre-event assignments noted above, and who arrive a day early for extra prep, are actually looking at a workshop retreat that lasts upwards of several weeks (if productive labor time counts!). However, our schedule notes here will focus on the official pre-event evening and the following five days--each beginning at 9 AM and concluding between 3:30 PM and 5 PM-ish.

On Tuesday evening, March 21, 2023, all writers will meet for dinner, and afterwards, an orientation session will cover details and expectations for the next several days. On the first morning of the workshop retreat, Wednesday, writers attend a workshop with Michael Neff and Chris Stewart wherein their stories and projects are exhaustively discussed and reviewed with an aim towards making them commercially publishable.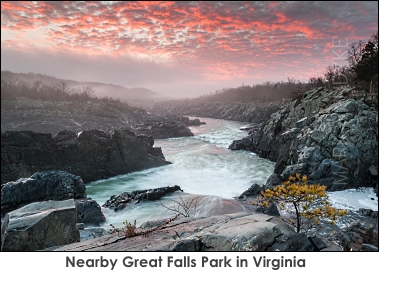 Writers are given homework assignments focusing on aspects of their writing, character and plot development. On day number two, the writers return to the workshop in the morning to review and discuss the assignments as they pertain to their work-in-progress. In the afternoon, writers pitch their work for further review and critique. Honing of novels and fiction will continue into day three.

On days three and four, writers juggle retreat time, as appropriate and necessary with individual consults and workshops on creative writing and publishing led by accomplished professionals such as Art Taylor (characters that sell novels), Herta Freely (story concepts that sell), Michael Neff (market-positioning and competitive execution), Christine Stewart (theme and plot lines), and Richard Washer (application of dramatic technique). Literary agent Emily Williamson also appears to discuss the business and react to novel pitches.

On day five, writers will meet one-on-one with workshop leaders to recap and arrive at a mutually agreeable publication plan, i.e., a detailed approach regarding what the writer must do following the event to remain on a realistic path to publication, and with realizable goals. On this final day, Sunday, the workshop retreat will wrap up by 1:30 PM.




Application, Registration, Logistics, Contracts and Commentary





Application

If you have reviewed our mission and location, and found it suitable for your retreat purposes, please fill out our Algonkian Writer Retreat application and tell us about yourself, your writing life, and what you wish to accomplish at the retreat.



Registration and Details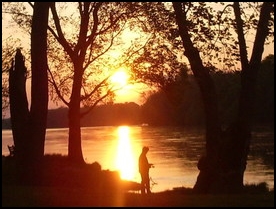 Registration for the retreat is $1095.00, and the registration link found below. This fee covers event tuition, all one-on-one meetings and workshops, any talks and all pre-event study materials, lodging for five nights (a private cottage room), an Algonkian continental breakfast and catered lunch each day, the post-event novel development program online, as well as any other writer activities associated with the retreat.

NOTE: attendees who commute to Algonkian Park from the local Virginia area receive a discount of $300.00.

You will not need to rent a vehicle if you are staying at the Park. If you arrive via Dulles Airport, you can take a cab to Algonkian Park for around $30. Uber, of course, is cheaper, and if you take the train out to the Wiehle Avenue stop in Reston, you can cab or uber to the park for $20 to $30. We recommend arriving the Tuesday afternoon before the retreat starts for purposes of orientation and a group dinner. Transportation will be provided for procuring lunch items from local stores or eating establishments as needed, and also for social dinners in the evening with other writers at the retreat. The local area around Algonkian Park is crowded with stores and restaurants of all kinds within easy driving distance.


All retreat writers will be staying in spacious and updated cottages located in Algonkian Park and situated on the Potomac River with large decks. See the info and link to the right regarding the lodging. Each writer will have their own room. Cottages come with a kitchen, fireplace, deck, and a large living room and dining area. They have TV and WiFi, as well as ample heat if needed.






Algonkian Workshop Retreat Registration (

Application )


| | | | | |
| --- | --- | --- | --- | --- |
| | | | | REFUND POLICY: Full refund up to 20 days before retreat event. In the case of very late cancellations, credit will be given towards future retreats or events. |
Commuter Discount (

Application )


| | | | | |
| --- | --- | --- | --- | --- |
| | | | | REFUND POLICY: Full refund up to 20 days before retreat event. In the case of late cancellations, credit will be given towards future retreats or events. |








Contact Us If You Need



If you do not find your questions answered on this page regarding the retreat, please feel free to call us or write us.

Contacts as follows:

Email: info (at) algonkianconferences.com with the subject line:
"Algonkian Writer Retreat Questions"

Phone: 1-800-250-8290

Thank you.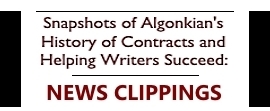 | | | |
| --- | --- | --- |
| | | |
| | - Straight Shooting Algonkian Faculty - | |
| | | |
Michael Neff, Algonkian founder and director, is also a tv/film scout, literary journal editor, and published author. He is the author of the literary political novel about the Reagan years in Washington, All The Dark We Will Not see, creator and co-editor of Magician's Impossible from Macmillan Books, and the author of Piper Robbin and the American Oz Maker. His short fiction has appeared in many classic literary journals including North American Review, The Literary Review, Pittsburgh Quarterly, Quarterly West, and Conjunctions. Via his workshops and editorial expertise he has assisted dozens of writers in obtaining commercial contracts and representation. He is also a developmental editor for AEI Films and Books in LA.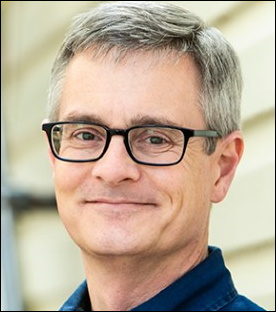 Art Taylor is the author of the story collection The Boy Detective & The Summer of '74 and Other Tales of Suspense and of the novel in stories On the Road with Del & Louise, winner of the Agatha Award for Best First Novel. He won the 2019 Edgar Award for Best Short Story for English 398: Fiction Workshop originally published in Ellery Queen's Mystery Magazine, and he has won three additional Agatha Awards, an Anthony Award, three Macavity Awards, and three consecutive Derringer Awards for his fiction. He is an associate professor of English at George Mason University. More at www.arttaylorwriter.com.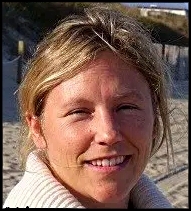 Emily Williamson began her stellar career as an editor in 2011 with Chrysalis Editorial in Washington, DC. In 2016 she founded Williamson Literary. She is looking for future best sellers in all genres except romance. She favors clear and fast-paced plotlines, authoritative writing, solid knowledge of the formula for "a page turner," and solid author platform. In the context of literary fiction she is searching for stellar, beautiful writing, unusual and unforgettable characters, and unique settings. Emily holds an MA from John Hopkins University. Her literary agent website can be found here.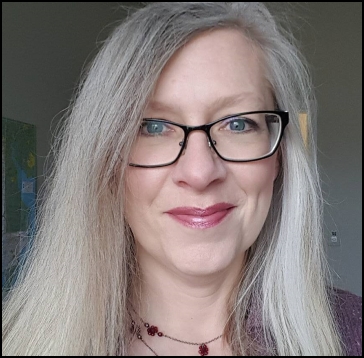 Christine Stewart holds an M.A. in Creative Writing from Hollins University and an M.F.A. from the University of Maryland. Some of her publications include Ploughshares, Poetry, Five Points, Smartish Pace, and The Cortland Review. Awards include an Individual Artist Award from the Maryland State Arts Council and a Ruth Lilly Fellowship from The Poetry Foundation. She has taught at the Baltimore Museum of Art, the Carver Center for Arts and Technology, and the Johns Hopkins Odyssey program. Her novel, The Heresy of Silence is forthcoming from Serving House Books. She offers book editing and critique services for writers of fiction, nonfiction, and poetry at The Real Writer, and she is also editor chief of the distinguished and controversial Del Sol Press.






Richard Washer is a playwright, educator and director. He is a founding member of Charter Theatre, a professional theatre company dedicated to the development and production of new plays, where he served as dramaturge, director and playwright. He currently serves as Associate Artistic Director at First Draft at The Rose Theatre in Virginia. He is the author of fourteen produced plays at venues that include Source Theatre, New Works Theatre, Charter Theatre, The Earl Hamner Junior Theatre and others. He has directed productions of musicals, classics, new plays, and dozens of new play readings at these and other venues. Richard teaches creative writing and playwriting workshops at numerous institutions including First Draft and The Writer's Center. He holds a MFA in Creative Writing from The American University.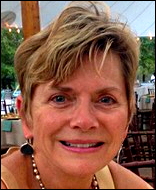 Herta Feely founded Chrysalis Editorial in 2007, and serves writers as an editor, writing coach, and consultant. She is author of the novel, Saving Phoebe Murrow, about a teen girl who gets cyberbullied. It was an Amazon UK best debut, received three US indie press awards, and was a women's book club favorite. Her short stories have been published in numerous anthologies and literary journals. She has been awarded the James Jones First Novel Fellowship and a DC Commission on the Arts and Humanities Artist in Literature Fellowship for "The Trials of Serra Blue," an unpublished novel.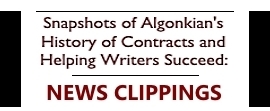 | | | |
| --- | --- | --- |
| | | |
| | - About The Algonkian Retreat Location - | |
| | | |

WILDLIFE: the trails and the scenic river way are a great place to see birds and explore nature. A quiet paddle down the river in the early morning will yield views of Great Blue Herons, king fishers, eagles, and all sorts of song birds. Walking through the trails that parallel the river, you can find lovely wildflowers, stands of Pawpaw trees ...





HIKING: The hike follows the River Trail north into Riverbend Park, then bends west with the river. In places, the trail uses private lands on which property owners allow public access to provide a continuous route for hikers, and the best way to show your appreciation is to stay on the trail. In Loudoun County the trail passes through a golf course on an easement managed by the Regional Park Authority, then enters Algonkian Regional Park ...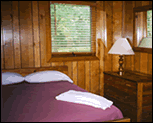 ACCOMMODATIONS: On the banks of the Potomac River in Algonkian Regional Park sit twelve cottages. They offer all the amenities of home with fully furnished rooms, private kitchens, private parking, scenic decks, and a great view of the Potomac River ... (

btw, we reserve the cottages on your behalf).