---

Seven Reasons to Become an Algonkian Alum



We believe you will find Algonkian to be the most beneficial writer workshop, online incubator, and writer conference provider anywhere for the creation and business contracting of commercial genre and upmarket novels. Only top literary agents, authors, and publishing house editors are selected as faculty. The critical advice you receive regarding market positioning, story premise and plot, character arc and evolution, competitive narrative voice, and all else, is provided only by these professionals. You receive comprehensive pre-event assignments and readings ( e.g., Write to Market ) as well as access to a story-building online assignment forum; and at the conclusion of events, we brainstorm individual publication plans for our writers going forward. As an Algonkian alum you are invited, at no cost, to join our premiere online novel incubator, the Algonkian Author Salon, in order to further perfect your work as needed while having it followed by agents who frequent the website searching for projects to represent.

Below are introductions to both our online and offline events and workshops. Links to more info regarding the books displayed below and their relationship to Algonkian can be found at Algonkian Commentary and on Algonkian AS News.



---
ALGONKIAN WRITER CONFERENCES
  Algonkian Workshops, Conferences, and Retreats
Information and connections to Algonkian events throughout the year including the New York Pitch, Algonkian and Monterey Novel Retreats, the Write to Market Conference and The Santa Barbara A-M, plus writer commentary, syllabus, reading lists, articles, the new agent blog, contracts, the list of our illustrious faculty, musings on writing, and more. Notable links include the Algonkian Writer Conferences FAQ and the Event Comparison page ...


---
ALGONKIAN AUTHOR SALON.COM
  Online Community For Writer Groups and Showcasing Work to Agents
The Algonkian Author Salon serves as an effective bridge between aspiring authors and business professionals in commercial publishing. AAS editors actively network with major New York publishers, as well as top literary agents. Writers at the Algonkian Author Salon may join or form effective writer critique groups using methods and craft technique provided onsite. Membership is $59.00 per year, but free to Algonkian alums ...


---
ALGONKIAN AUTHOR SALON - PREMIERE ONLINE NOVEL INCUBATOR
  16 Course-Module Novel Writing
Write or rewrite your novel as you progress methodically through the online Algonkian program a step at a time, the aim being to make it as commercially competitive as possible on all levels. Your work is reviewed by a faculty professional who acts as your mentor and consultant, and together you set publication goals ad discuss agent representation options while engaging in manuscript edits as needed ...


---
ALGONKIAN AUTHOR CONNECT AT AUTHOR SALON.COM
  Algonkian Online Forums and RSS Feed Board
Home of the Algonkian Novel Writing Program forums and 16 assignment modules covering all aspects of market, structure, and craft; banners to Eudora and Ray, All The Epiphany You Can Swallow, and more; AAS Commons and as well as writer news and information feeds by Salon.Com, Women on Writing, Chuck Sambuchino, Writer Unboxed, and Evil Editor ...


---
A Gallery of Memories to Celebrate Our 12 Year Anniversary
  Algonkian Conference Event Photos and Captions
We can't believe it either. After starting on the banks of the Potomac in 2002, Algonkian has grown from a single novel workshop to an ongoing series of successful events from Santa Barbara to New York city. In honor of the anniversary, we've included a few pics from past Algonkian events, even Harper's Ferry and Arizona. Highlights include, "Bring Me Coffee or I'll Make a Napkin Puppet!" ...


---



---

---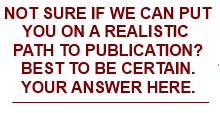 Algonkian Novel and Memoir Retreat - - This event is an evolution of our Algonkian Park Workshop, now enhanced with new pre-event studies as well as greatly extended personal consult time with business professionals. Professionals Caitlin Alexander, Michael Neff, and Robert Bausch consult with writers one-on-one on matters of plot, narrative, market, characters, memoir development, and all else.  




---
---
Algonkian Writer Conferences
2020 Pennsylvania Ave, NW
Suite 443
Washington, D.C. 20006

---