---

INTERVIEW
OBSERVATIONS
BY AGENTS


"Any first time author can be made to look "fabulous" -- it's all about how an agent, author and publisher present the author. Every author has a background and a story, which can be told to the book- sellers and public in a boring way or a way that is spectacular."

  Barbara   Zitwer


---

"If an author is a terrific writer and has a voice or perspective or style that's not been seen before, there is a far greater chance it will have a place in the literary market. Though it's true that it can be tough to get a first book published, agents and editors are always looking for the next voice or story."

  Elise Capron


---

"Whatever you're doing in this business, whether you're an agent, editor, or writer, it's crucially important to keep on top of what's happening in the industry. Agents and editors are much more likely to take writers seriously if they can name other writers in their genre whose work they admire ..."

  W. Gottlieb


---

"The truth is that most publishing professionals needn't read further than that ... Judging a book in five sentences might sound like an outrageous idea. But it's really not."

  Noah Lukeman


---
 


Algonkian Writer Conferences and Workshops





---

ALGONKIAN WORKSHOP  |   June 18 - 22, 2014 - Agents, Food, Lodging Included


---


Learn Who We Are and What We do At Algonkian



If you wish to compare Algonkian events click here.

If you wish to see reviews, contracts and comments click here.

If you wish to visit and review Algonkian events click here.

If you wish to overview articles on advanced fiction craft click here.

Our overall goal at Algonkian Writer Conferences is to be nothing less than the most beneficial writer workshop and conference provider in the U.S. At all our events, the advice you receive regarding the various nuances of novel writing including manuscript critique, development of the story premise and characters, the resolution of plot issues, honing of a competitive narrative voice, and so forth, are provided by business professionals only. You also receive comprehensive, pre-event assignments, as well as a challenging reading list and syllabus, the Algonkian Study Guide and Reference Manual, and access to an online assignment forum before every event. Only top literary agents and publishing house editors are selected as faculty, our registration fees are among the most reasonable in the business, and we brainstorm individual publication plans for our writers at the conclusion of all conferences and workshops.

The success stories noted on our website speak for themselves. Take a look at the event comparisons page to review a complete listing, as well as additional unique features that separate us from the writer conference competition. Our goal for you, quite simply, is to place you on a realistic path to publication.



---

Upcoming Algonkian Writers Conference Events




   
Before choosing an Algonkian event we strongly recommend doing
an event comparison first. Thank you.


- June 18-22, 2014: Algonkian Novel Workshop, $1095 - (Map/Directions)
- June 26-29, 2014: New York Pitch Conference, NY, $595 - (Map/Directions)
- Octber 15-19, 2014: Monterey Writers Retreat, CA, $799 - (Map/Directions)
- November 6-9, 2014: San Fran Write to Market, CA, $395 - (Map/Directions)
- DATES TBA 2015: Santa Barbara Author-Mentor, CA, $2850 - (Map/Directions)

Compare Algonkian events click here.    Author Contracts and Writer Comments here.

---

The Monterey Writers Retreat on The Peninsula in 2014
  Algonkian Event - Paula Munier, Michael Neff, Andrea Hurst
In keeping with the spirit of writers gone before, and the spirit of Monterey itself, you can be as goal-focused at this unique retreat, or as hesitant in approach as you wish. You can show us your manuscript, improve your skills, clear your head, have your work read by our onsite author-agent mentors, whatever you wish, whatever helps you grow and find your vision as a writer ...





---

A Gallery of Memories to Celebrate Our 12 Year Anniversary
  Algonkian Conference Event Photos and Captions
We can't believe it either. After starting on the banks of the Potomac in 2002, Algonkian has grown from a single novel workshop to an ongoing series of successful events from Santa Barbara to New York city. In honor of the anniversary, we've included a few pics from past Algonkian events, even Harper's Ferry and Arizona. Highlights include, "Bring Me Coffee or I'll Make a Napkin Puppet!" ...





---


Algonkian Writers Conference News and Notes




 

Algonkian's Michael Neff Interviewed by Authornomics
  Algonkian Conference News
Algonkian director, Michael Neff, talks to Andrea Hurst of Authornomics about all kinds of provocative things, e.g., agenting and films, muddled pitches and indefatigable narcissists, Algonkian methods and future, the climax of the Higgs Boson, and much more ...






The Writer's Block Features Pre-Event Assignments for Algonkian
  Algonkian Conference News
Algonkian has established online forums at the Writer's Block as a means of delivering pre-event assignments to writers preparing to attend Algonkian events. Assignments focus on foundational aspects of writing and planning a competitive commercial novel ...








Introducing the Santa Barbara Author-Mentor Novel Workshop
  Algonkian Conference News
A faculty that includes Pulitzer winners Jane Smiley and Robert Olen Butler and Hollywood film/book producer Ken Atchity, will work one-on-one with aspiring authors at the Santa Barbara Author-Mentor Novel Workshop come 2014. The workshop is unlike any other ...






Conference Stars for Algonkian Writers : Writers Sign With Talcott Notch
  Agent News re Algonkian Writer Conferences
A couple of accomplished Algonkian writers, Barbara Conrey and Dave McMenamin, met their future agent, Paula Munier, at an Algonkian event, and after some jostling and pitching, signed with her agency Talcott Notch Literary. Commentary by Barb and Dave :








Roberta Gately's New Novel "The Bracelet" Selling and Selling!
  Algonkian Writers Conferences Alum News
After Algonkian broke out Roberta's first novel, she's at it again! Boston nurse Abby Monroe and New York Times reporter Nick Sinclair find themselves entrenched in the middle of a human trafficking ring overseas. When Abby realizes she may have witnessed the murder of a Pakistani woman by a high-ranking official, she and Nick must break the story ...






A Conference Star for Rosemary DiBattista's "Murder Marinara"
  New York Pitch Conference News
Just when we're kicking back to toast our successes, the good news never stops! One of our fav Pitch alums, Rosemary DiBattista, just sent us the news that she signed with NAL and veteran NYC pitch editor Sandy Harding, thanks to BookEnds agency. According to Rosemary ...






A Conference Star for Luke McCallin's "The Scar Life Leaves"
  Algonkian Writers Conference News
What does it take to get a mystery novel by an unknown author published? Mystery writer Luke McCallin met editor Tom Colgan at the NY Pitch and NYC staff set him up with his current agent, Peter Rubie from Fine Print Agency. It all worked like a dream. According to Luke ...






A Conference Star for Susan Moger's "Grace at War"
  Algonkian Writers Conferences News
Susan Moger wrote to tell us her novel GRACE AT WAR has been signed by Kate McKean of the Howard Morhaim Agency. "I attended Pitch and Shop in NYC in Dec. 2006, and I now have an agent for the book I pitched, Grace at War ...






New York Pitch Conference Graph Climbing
  Algonkian Writers Conference News
More than 45% of total ms presented at the NYC Pitch are requested, and 50% of these by more than one editor--made possible via intelligent project screening, strong workshops, attentive editors and applications of superb pitch craft ...






Michael Hagan's Pitch Wagged The Novel and Finally Paid Off
  Algonkian Writer Makes Good and Lands Contract
Former Algonkian student, Michael Hagan, a writer of YA novels, wrote and told us he has recently signed with Sam Stoloff of the Frances Goldin Literary Agency in New York. As Michael said to us regarding Algonkian: "This is the conference that separates the determined ..."






Signed by Marsal Lyon - A Conference Star for "The Wisdom of Hair"
  Algonkian Writers Conference Blog
Kim Boykin enticed three publishers, and inevitably, a strong agent (Marsal Lyon Literary) as a result of the Algonkian conference, who then sold her ms to an editor from Berkley who heard Kim's pitch at the New York Algonkian. "Sixteen agents asked to read; ten asked for the whole manuscript, and five asked for exclusives, which of course I couldn't give them ..."






ICM Literary Agent Tina Wexler Talks About Algonkian
  Algonkian Writers Conference Commentary
"I've yet to leave without requesting manuscript pages from participants. What's more, the manuscripts deliver ... Serving on the Algonkian faculty has also been tremendously gratifying. Not only does the conference attract a wide variety of writers working in many different ..."






Reasons Why Passionate Writers Fail to Publish
  Algonkian Writers Conference Blog
Far too many writers make the Dan Brown mistake, i.e., they attempt to emulate a well published writer, falsely believing it will get them published. They don't understand that a privileged few can get away with horrible crimes and still be published ...








Author Roberta Gately Talks Life and Publication
  Algonkian Writer Conferences in The Press
Given Roberta's gifts and tenacity, it was only a matter of time before she sought a new form of happiness, that of becoming a published author in order to tell the world of the struggles she has witnessed. As all hopeful authors discover ...






New and Different Home Page For Algonkian
  Algonkian Writers Conference Mirror Site
A new site from Algonkian that displays much of the same information as this site, but delivered in a manner some prefer. Includes special intro pages to the Write to Market Conference, Algonkian Novel Workshops, the New York Pitch Conference, and Fisherman's Wharf ...






PRNewswire, 2011: Alum Ann Garvin Talks New York Pitch Conference
  Algonkian Writers Conferences and Writers at The New York Pitch
The two female characters, Maggie and Julia, have fun and are suburban, Midwestern soccer moms, but they also have a flair for the dramatic. And they have deep souls. Garvin takes the reader through the women's deepest fears: losing a child, whether in the womb or ...






New Algonkian Novel Writing Events Featured on Shawguides
  Shawguides Writer Conference Guide
Unlike most other writer conferences, manuscript and writing critique comes only from professional editors and agents. Also unlike others, we have extensive pre-event readings and assignments, as well as a challenging ten-part syllabus ...








Beware and Background Check - Agenda? Defamation? To Trust or No?
  Algonkian Writer Conferences Examines the World of Cheap Shotting Online
So how do you cull the truth from falsehood and misleading commentary, or simply from irresponsible conjecture? Below are some sensible questions to ask yourself when it comes to discerning the degree of reality on forums and blogs ...








Algonkian Expands Presence on Facebook, Serving Up Brilliance ... or Not?
  Algonkian Writer Conferences on Facebook
Lots of comments, helpful links, notes on a writers conference, articles, and "This article points out that getting face-to-face feedback with an acquisition editor has advantages over e-forms of communication. This might go without saying, but actually, it doesn't ..."






Talks of Passion, Craft, and Platform With Dana Isaacson of Random
  Algonkian Writer Conferences Blog - Comments Welcome
These days it appears more and more true that for various genres of fiction aspiring authors often have an edge in getting a first novel published if they possess an authentic platform for telling the story ...










Algonkian Establishes a Presence on Publisher's Marketplace
  Publisher's Marketplace
Past students of our writers conference circuit include published and soon-to-be published authors Gillian Royes, David Klein, Roberta Gately, Ann Garvin, Sujatha Hampton, Brandi Lynn Ryder, Will Lavender, Christina Meldrum, Susan Breen and Talia Carner ...






Algonkian Alum Discusses Her Reasons for Past Failure to Publish
  Algonkian Writer Conferences Alum Liz Brody
I loved cozy for years and cut my literary teeth on badly writing my first cozy called The Big Julianne Murders. Not only was the title poor but my arrangement of the plot and other things was awful. I learned only later that I had gone about it all wrong ...






The God of Social Media Demands Obedience
  Algonkian Writer Conferences on The Writer's Edge
Algonkian has recently undertaken a mission to go viral with the social media and Web 2.0 tropes of the day. We established a presence on Facebook, of course, and it's rather attractive (as if that matters--it does) ...











---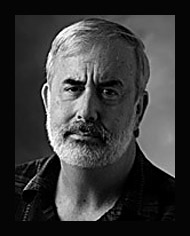 Literary bad boy and writer conference entrepreneur Michael Neff, the creator of Algonkian and New York Pitch, talks to Authornomics about books, pitches, trends, workshop narcissists, and the elusive Higgs Boson.  


---


Algonkian Novel Workshops - One of our best for writers serious about publication. Craft, pitch and market workshops led by M. Neff, Shannon O'Neill, Mr. Yoon, and B. Bausch.  




---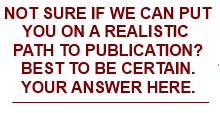 ---

It started at Algonkian Park and evolved to "The Fiction Class" by Susan Breen. Going into 2014, Algonkian events have assisted and networked writers into dozens of agent and publishing contracts. More information can be found on our commentary page. 

---